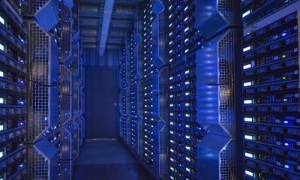 Despite opening a new $80 million facility in Auckland this year, IBM is about to lose two major datacentre customers.
The Bank of New Zealand is in negotiations with Datacom, and the Ministry of Education is moving to Unisys.
BNZ COO Stephen Mockett says the bank currently uses IBM's Newton datacentre to house its New Zealand-based production IT equipment.
"IBM has advised this facility is closing in the near future and, as such, BNZ will be required to locate its equipment to another facility," he says.
The bank has two IBM Z series mainframes.
"BNZ has assessed the various options across several suppliers, and has identified the Datacom site at Orbit Drive (Albany) as its preferred option.
"Work is currently under way to negotiate a contract accordingly and to plan an associated structured and disciplined migration," he says.
The Ministry of Education's contract with IBM has expired.
"We are moving our Auckland-based alternate (disaster recovery) datacentre from IBM to Unisys," says CIO Leanne Gibson. "This is because 18 months ago, prior to the all-of-government arrangements, the ministry negotiated an education agency cluster arrangement with Unisys relating to data hosting and housing."
She says the move will begin on August 12 and be completed, with all services running, by August 22.
"We are moving 12 racks of IT equipment, of which the majority is Ministry of Education pre-production and disaster recovery infrastructure. The 12 racks contain approximately 80 servers and weigh 1500kg."
IBM said, "Client interest is strong and IBM is very optimistic about the growth prospects for the new datacentre. Already more than a dozen clients have chosen to take advantage of the datacentre's leading resiliency, security and sustainability capabilities. Most recently Air New Zealand signed a 10-year contract for the provision of storage and facilities management of its key IT systems from the centre."
Air New Zealand CFO Rob McDonald says the existing data centre contract with IBM terminates soon. "We should have moved to the new datacentre by the end of March."