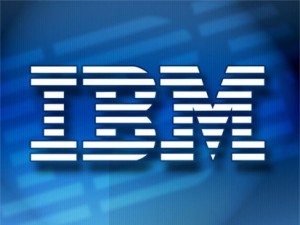 IBM's Netezza division is rolling out a new analytic appliance that can analyse up to 10 petabytes of data "in a matter of minutes," the company is expected to announce today during the Enzee Universe conference in Boston.
The High Capacity Appliance is aimed at companies such as banks, telecoms and other organisations that are amassing ever-increasing amounts of data and want to gain deeper insights from it, whether for competitive advantage, more efficient operations or profit from new lines of business. It will be available in a number of size configurations.
It's the first new Netezza appliance product released since IBM bought the company last September. Netezza positions itself as a more cost-effective and easier-to-install alternative to competing products such as Oracle's Exadata.
"Netezza customer Kelley Blue Book is planning to evaluate the new appliance," said Dan Ingle,VP of analytic insights at the company, which provides information about new and used automobile prices to car shoppers.
KBB's statisticians are currently using a Netezza TwinFin 6 machine along with analytics software from SAS Institute to crunch massive amounts of pricing information, work that is made more complex by the fact that sources for automotive data are "not very standard at all," Ingle said.
The company obtains data about car prices from a wide variety of sources, including "a great deal of auction transactions," he said. But an accurate pricing analysis and forecast for a particular vehicle requires more than simply the year, make and model, he said. Auction sale data may leave out options and other variations a particular car may have that will affect the market price.
Pickup trucks are "notoriously" variable, and crucial details like the length of the truck's bed aren't included in the VIN (vehicle identification number), he said.
KBB is also focused on analysing the large amounts of clickstream data its website visitors generate. Last year, AutoTrader.com bought KBB. Combined, the company's sites reach more than two out of every three online auto shoppers, according to Ingle.
"Much of that clickstream data now resides in KBB's Adobe Omniture system," he said. "KBB wants to analyse the information in order to find new monetisation streams, but is anticipating it will need the extra space provided by the new Netezza appliance," Ingle said.
We will outpace TwinFin soon, perhaps in the next year. One thing we're trying to do is stay ahead," Ingle added.
"KBB moved to Netezza from Microsoft's BI (business intelligence) stack of technologies and evaluated Oracle's Exadata before settling on Netezza," Ingle added. While Exadata seemed like it would provide similar performance as Netezza, the latter won out due to lower cost and easier setup and maintenance, he said.
"Financial software maker Intuit is also using Netezza to analyse clickstream data, both for marketing purposes and product development," said Arup Ray, director of development, data systems.
"Information gathered from Intuit's hosted software products such as Quickbooks Online can be probed for insights about which product features are and are not getting used by customers, right down to a single button element on a given screen," Ray said. This helps Intuit's development teams figure out which features should stay, go or be improved.
While Netezza is apparently making some customers happy, its products are fighting in an increasingly competitive market with the likes of Oracle, EMC, Teradata and Hewlett-Packard, which recently purchased data warehousing vendor Vertica.
Netezza CEO Jim Baum, said, "The Vertica acquisition was 'interesting', but HP doesn't have enough of an identity as a provider of analytic software,. "It's not like, here's a database, and I'm going to bundle this database with my hardware, and here's an appliance. It's just not that simple."
While Netezza competes with Oracle "day in and day out," Exadata "does work well for some workloads but not the analytic workloads we target," he said.
"But that said, they are a competitive force to be reckoned with, there is no doubt about it, which is one of the great advantages we have now as part of IBM," Baum added. "We just have a lot more muscle behind us."