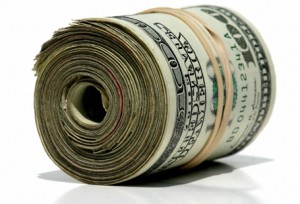 With Bharti Airtel moving to expand its operations in Africa, global telecom equipment maker Nokia Siemens Networks has bagged a US$700 million contract to help the Indian telco with network expansion and upgrading in seven African countries, the company announced.
Nokia Siemens Network will expand Airtel's 2G networks and deploy 3G in the seven African countries including Zambia, Malawi, Tanzania, Kenya and Uganda where the company is facing stiff competition from Safaricom, MTN and Orange Telecom, Nokia said.
Under the agreement, Nokia Siemens Network will manage end-to-end network operations, including planning, designing and implementing the networks for Airtel, it was reported.
As competition is concentrated mainly in urban areas, Airtel is now targeting remote rural areas currently unconnected to mobile communication in order to grow its subscriber base, increase its profit and become a leading telecom service provider in Africa.
The agreement calls for Nokia Siemens Network to provide its energy-efficient Flexi Multiradio base stations to expand Airtel's coverage to such remote areas.
Nokia Siemens Network will also use its FlexiHybrid microwave radio to address the growing data needs in the region and provide a platform for transition to 3G and 4G network in future, representatives said.
"This partnership will further enable us to rapidly expand our network coverage and provide high-speed wireless internet connectivity to our customers," said Manoj Kohli Airtel's CEO (International) and joint MD.
Airtel began its operations in Africa last year after buying Zain's Africa operations for over $9 billion to become the second largest telecom operator in the region after MTN. Early this month, Airtel said it expects its revenue from Africa operations to top $5 billion by 2013 because of its massive investment in the region.
The company's latest investment is in Rwanda where it has been granted a 2G and 3G operating license and its plans to invest $100 million in infrastructure over the next three years.