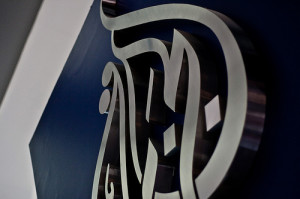 Sony Professional Solutions MEA has announced the signing of a US $143 million project with Al Jazeera Media Network.
The project involves building 3G broadcast infrastructure, including a network-wide Broadcast IT project, providing unified file-based workflows for news and programme planning, production, transmission and archiving.
The facility will have multiple high definition studios, and Global Media Management System (GMMS) offering a collaborative workflow for digital assets within the network thereby increasing the efficiency of content management, distribution and delivery on air.
Mostefa Souag, acting Director General, Al Jazeera Media Network said, "This project will be a major boon to our work worldwide. It will enhance communication and transfer of information from and to our 70 bureaus, and between our channels especially Al Jazeera Arabic, Al Jazeera English, Al Jazeera Balkans and Al Jazeera America. For the nature of our work –brilliant journalists gathering news across the globe and providing it quickly to viewers – this deal will be significant for us at Al Jazeera and for the public."
Robert Sherman, Managing Director, Sony PSMEA, said, "It is a great privilege for us to work with Al Jazeera on this project. Once complete it will enable AJMN to operate in a highly effective manner, assisting the network to achieve their significant growth plans. The solutions we are providing are truly state of the art and will be a great example of how advanced the broadcast facilities in the Middle East have become."