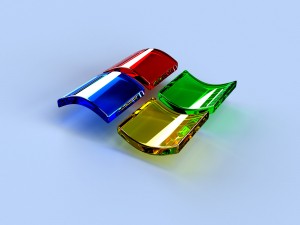 A new study of corporate operating system and browser trends by Forrester Research reveals both good news and bad news for Microsoft.
The good news is that Windows is still the powerhouse OS in the enterprise, running on almost 88% of corporate PCs. In addition, Windows 7 is slowly becoming the new standard, running on 21% of corporate PCs, according to Forrester.
The bad news? Internet Explorer is on a steady decline in the corporate world as Firefox, Google's Chrome, and Apple's Safari take favor.
The Forrester study – "Corporate Desktop Operating System And Browser Trends, Q2 2010 To Q2 2011" – analysed more than 400,000 client PCs across 2,500 companies over the past year. IE's overall market share took a hit as firms replaced legacy Windows XP systems that were running IE6, and abandoned IE6 not just for IE8 but also Firefox, Chrome and Apple's Safari (if the move was to a Mac).
IE still dominates the corporate browser landscape with almost 59% market share. But that is a decrease of 3% from a year ago. Although Firefox's overall corporate market share has also decreased (from 22% to 18%), Firefox users are more quickly embracing new releases of Firefox with 14.4% of the market using Firefox 3.6 versus 1% using Firefox 3.5. In contrast, many more corporate workers are using IE7 than IE8 (34.4 % to 19.4% respectively). Much of Firefox's share loss is coming from Google's Chrome browser, states Forrester.
"Over the last few years alternative browsers have been taking share from IE, that spot has been largely dominated by Firefox," says Forrester analyst and report co-author Christian Kane. "But in the last year we've seen some of Firefox's and IE's market share going to Chrome."
Google's Chrome browser has shown by far the most growth in corporate use, rising from 8.8% market to 14.1%t in the past year.
"Chrome's steady growth in corporate browser market is thanks largely to tech savvy workers clamoring for more control over the applications they run on their work computers," the Forrester report states.
As IT managers build applications that are compatible across all browsers, the Forrester report predicts that enterprise use of Chrome and other IE alternatives will only increase in the coming years.
Even the corporate use of Apple's Safari browser has increased in the past year – from 6.2%to 8.8% – despite being confined to devices running Mac OS X and iOS and often competing against Windows virtual machines on a Mac that runs IE, Firefox and Chrome.
Safari's boost in corporate usage can be attributed to the "consumerisation of IT" and BYO (bring your own) device programs where empowered workers expect Mac and iOS support in the workplace. In response, enterprise IT groups are being pressured to "develop clear guidance concerning their Apple support – or lack thereof – and ensure that their client management and security tools can natively support non-Windows platforms."
Internet Explorer's ongoing dip in corporate use is part of a decline that began two years ago when the browser had approximately 80% market share, says Forrester analyst Benjamin Gray.
"While it's unrealistic to expect that Microsoft would continue that kind of browser dominance," says Gray, "the recent decline is just further proof that IT managers are building browser-agnostic client computing strategies that let employees choose a browser that matches their own preferences."