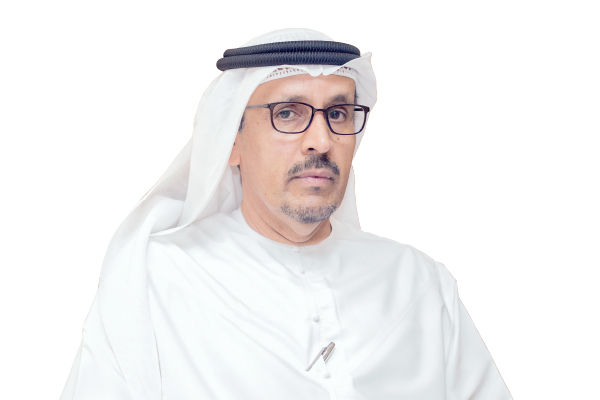 Dubai Courts was established in 1970 under a clear vision aimed at pioneering in the courts justice, equality, creativity, excellence, team spirit and independence. 
What are the issues or developments that have led to establishment of the new smart services?
The move towards smart services is part of our commitment to support the national efforts to shift into smart governance. Our efforts have successfully paid off as we have launched a bundle of 'smart services' that are offered via the world's first judicial and government-based smart service app. This underlines our commitment to the concept of smart operations in the management of all cases.
Today, Dubai Courts continues to be steadfast in improving the quality, efficiency and reliability of judicial and legal services through our smart app. In fact, the app has recently won the 2015 .GOV Awards, which features an integrated portfolio of over 100 interactive smart services.
What are the implemented solutions so far and how were they selected?
Dubai Courts has come a long way in its move towards e-transformation. We succeeded in establishing strong foundations to offer interactive smart services based on standards of excellence and innovation, with the aim to prompt smart transformation across the judicial and legal system and achieve the objectives of the National Innovation Strategy.
Some of our services and solutions that we now offer includes the 'Al-Salfa' programme, e-Publishing, e-Notary and the 'Smart Seize' programme, which has been nominated for the 2015 WSIS Project. These accomplishments have inspired us further to keep working improve our services; saving time and effort for our local and resident customers.
What are the benefits that the use of smart services is currently offering? What are their impact on employees and customers?
Dubai Courts offers a comprehensive portfolio of smart services. These services have played a significant role in raising the level of customer and society satisfaction from 69 per cent to 58 per cent, respectively, in 2014. Customer satisfaction reached a total of 92.3 per cent according to the Dubai Government Excellence Programme 2015.
The benefits of our legal and judicial smart services include maintaining faster and more efficient courts work, facilitating litigation and improving the speed and accuracy of settlements, adjudication and implementation of orders, in addition to providing effective, round-the-clock channels of communication with customers. The smart app also helped reduce the waiting time and facilitates online submission of requests.
How much time did it take to launch the solutions? How was it implemented?
We believe in systematic corporate work and don't make random changes. The above mentioned programmes and solutions were implemented based on a well-defined action plan comprising study analysis of the internal and external environment, prioritising areas of improvement and arranging programmes within a timeframe which started in May 2014. These developmental solutions were subject to a series of phases: Development Status, Demo Application, Result Measurement, Improvements, Inclusion after taking into account all requirements, and finally Continued Indication Measurement.
What are the capabilities that Dubai Courts now has and didn't have before?
We have made robust efforts to enhance our services, including:
• Establishing motivational programmes, activities and awards for human resources.
• Implementing continued learning programmes and activities for our team work to enlighten them about local and international best practices.
• Encouraging creative ideas towards continued learning and honouring them.
• Building integrated environment and technical infrastructure which allow us to issue and implement developmental decisions, mainly relying on our highly skilled human resources.