IBM has recently unveiled a new product line of integrated sets of hardware and software, called PureSystems.  Jim Stallings, GM of Global Market in IBM Systems & Technology Group, spoke to us about what this new line of preconfigured systems means for the customers.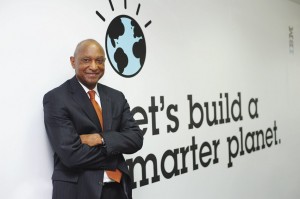 What is the real value proposition of an integrated package of software and hardware?
The whole focus was on IT managers and the operations in the IT shop, and it gets to a point where it gets very difficult to keep up with the changing environment, and skills, licensing, power, cooling and space compound the issues. What we have done is put together a line of integrated sets of hardware and software, which can be deployed relatively quickly. What normally takes 6 months or more to optimise and fine-tune a system now takes weeks.
How different is it from the pre-configured systems from other vendors? Vendors such as Cisco and Oracle are offering similar products…
You don't have it from Oracle or Cisco, and these are concepts. If you go and ask a customer to show you a preconfigured system they don't have one. What they do is to buy pieces, and they still have to buy licenses from VMware, buy routers, sign maintenance contracts and then put it all together. It is a myth. No one else in the industry has done what we have done. The whole idea behind our package is that they can cut the amount of time it would take organisations to build and deploy servers and applications. We support Windows, Linux, Unix applications and anyone's hypervisor.
Was it customer demand that made IBM to come out with such a system?
Yes, absolutely. Customers have been saying for a year that the model of shipping them parts and then spending months tuning the system to get it to work is cumbersome. Getting an enterprise application up and running in a closely regulated IT environment can take months. Much of the work is specific to matching the technology to the internal environment, such as configuring the system to meet organisational policies and to interact with other internal systems.  Most customers have a test and development environment, production environment, and backup and recovery environment, and that is lot of infrastructure. IBM has done most of the work in getting the internal componentry to work together in terms of applications, middleware, database, storage, IO and ship a pre-built system based on patterns of expertise. Customers can turn it on, customise it, and move the workloads from silos to this one platform within weeks. As I said earlier, things that use to take up to six month to deploy can be done as little as in two weeks. They can eliminate tasks such as setting up a database or a group of servers as a cluster or linking an application with the company's personnel directory of possible user.
Another important factor is that PureSystems can be used to build a public or private cloud, or be used to launch a new internal application. What you require to build out a private cloud are two things- infrastructure and applications stack. PureSystems allows to you have a private cloud up and running in weeks.
Is it compatible with IBM's SmartCloud services?
Yes these systems are designed to provide an easy way to transfer workloads to our SmartCloud. With this connectivity, organisations can transfer excess workload off-site, rather than buy more equipment or wait for computing capacity to be freed from other duties.
Workloads stack that runs on SmrtCloud today will run on PureSystems tomorrow. Lot of IT organisations may not know how to use the cloud but to start training your people on how to build the environment you can start with SmartCloud; it is a viable and proven platform and it is not expensive. The demand for cloud is coming from businesses, not IT teams and if they are looking for a specialised application to put on cloud for economic reasons, this is a great way to go and test it.
Pure Systems comes in two different flavours. What are the differences?
The first two entries of this line of systems are designed to meet the common needs for most organisations. One package, PureFlex, provides a basic computing infrastructure, including servers, operating systems, virtualisation environment and middleware. It comes in three different sizes as well – Express, Standard and Enterprise. The other package, PureApplications, deployed on top of PureFlex, provides an environment of hosting enterprise Java Web applications.
How about patterns of expertise? Is it an IT usage model?
IBM with its history has been able to get into some very best environments and learn what are the best industry solutions, availability features and the best techniques on provisioning, etc. We have been able to capture a set of best practices, automate them and build it into Pure Systems. FSM, the software for this, automatically does this instead of humans having to learn their way into it. We have gone into certain industries as industries behave differently. Banking is different from public transportation or distribution, and we have been able to pattern these behaviours and automate them.
The comparisons with Cisco's are inevitable. What makes Pure Systems different?
Does their system come preconfigured? Burned in and tested from a Cisco factory? What I understand from the marketing material is that it is a bundle but you still have to buy storage from EMC, blades from Cisco, VMs from VMware and licensing for each separately. There might be one company offering one price for all of that but it is called bundling. What integrated means is that every element in the stack is completely aware of each other. Right now, humans do that work and tune these systems manually.  Can you name one company that can delivery pre-integrated, pre-fabricated, tested and proven off the truck to customers? Only IBM can deliver that now.