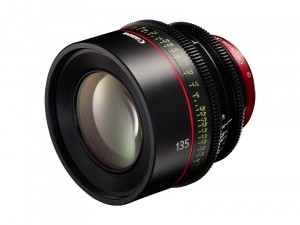 Canon Middle East announced on Tuesday the expansion of its Cinema EOS System, launching two prime lenses for its EF Cinema Lens line-up. The new lenses include the CN-E 14mm T3.1 LF and the CN-E 135mm T2.2 LF.
This launch puts takes the EF Cinema Lens portfolio up to nine models.
Both of the new lenses offer 4K resolution and high-grade, professionally optimised designs, Canon said, adding that they would be ideal for virtually any production, from low to high-end.
"The Cinema EOS System is designed to support creative expression, and the launch of these new wide-angle and telephoto primes means our EF Cinema Lens line-up now offers the broadest focal length in its class," said Hendrik Verbrugghe, Marketing Director, Canon Middle East and North Africa.
"These new lenses truly reflect the vision that the Cinema EOS System is based on – combining industry-leading technologies with professionally optimised designs so videographers can tell stories exactly as they intended to."
The new models are designed to work with Canon's EF mount, and both feature some of the firm's top-end optical technologies. These include anomalous dispersion glass and large-diameter aspherical lenses, as well as the vendor's latest broadcast lens coatings, which reduce ghosting and flare.
There's also an 11-blade aperture diaphragm, which provides soft background blur when a subject is isolated from its background.
Both lenses include electronic contacts to enable communication between the camera and the lens, and both feature a full-frame image circle that offers compatibility with 35mm and industry-standard Super 35mm formats. This means that the lenses can be paired with either a Cinema EOS System camera or else an EOS Digital SLR.
Canon has put much emphasis on the compact and light-weight design of its new lenses. What's more, the unified front lens diameter and gear positions make operating the lenses very easy. The lenses also offer widespread compatibility with standard third-party accessories.
The lenses feature markings on angled surfaces on either side of their barrels, making focus and aperture settings easy to read from either behind or the side of the camera. They also provide a focus rotation angle of approximately 300 degrees.