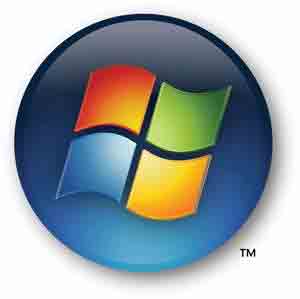 Satisfaction with Microsoft's software slipped last year, part of an industry-wide downturn driven by consumer discontent with traditional PC programs, a survey revealed yesterday.
Microsoft scored 75 points in the poll conducted since 2006 by the American Customer Satisfaction Index (ACSI), down from a record 78 last year.
The three-point drop from 2010's results — representing a decline of about 4% — put Microsoft software's satisfaction rating at its lowest level since 2009, but still higher than the company's worst showing of 69 in 2008, when it was dealing with the fallout over Windows Vista.
Microsoft's skid in 2011 wasn't due to any Vista-like debacle, said David VanAmburg, director of ACSI.
"We're not finding any lapse in quality per se. It's somewhat of a relativity game, where the mobile environment is recasting how people think of traditional software," said VanAmburg, referring to Windows 7, the current edition of Microsoft's operating system.
That thinking revolves around words like "cumbersome," "difficult" and "expensive."
"[Mobile] apps are so much easier to manipulate, and they're a lot cheaper. For 99 cents you buy an app that does some kind of very cool thing, and by comparison, traditional software looks cumbersome," said VanAmburg.
Microsoft wasn't alone in seeing its satisfaction score drop: ACSI's "All Other" category, which includes software from vendors such as Adobe and Symantec, fell by two points to 77, a decline of 2.5%.
"I don't think this problem is only Microsoft, it's the entire software industry. Mobile has taken a little bit of the edge off software," said VanAmburg.
While he downplayed the extent of the decline in software satisfaction — Microsoft's score for 2011, after all, was higher than in the years 2006-2009 — VanAmburg questioned whether it was another hint that Microsoft faces tougher times in the face of sluggish PC sales and the quick rise of tablets.
"How is Microsoft going to reinvent itself when everything starts to be much more about mobile?" VanAmburg asked, pointing to the weakening software satisfaction. "It's hard to see how much longer the Windows OS will get Microsoft by," he added.
Others, including Microsoft, have asked that same question.
Microsoft's answer is Windows 8 and an offshoot, dubbed Windows RT, designed specifically for ARM-powered devices, including tablets. Both operating systems, which analysts expect will debut in the fourth quarter, feature a touch-first interface, an app model similar to Apple's and Google's, and an emphasis on mobile hardware.
The ACSI survey scores and commentary can be found on the organisation's Web site.