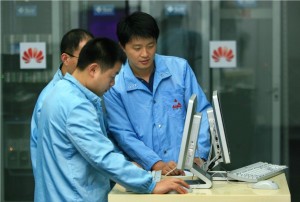 Mobily and Huawei have signed a strategic contract to launch a new Smart Network Initiative within Saudi Arabia with an aim to enhance the overall user experience for Mobily customers.
The agreement will see Mobily and Huawei cooperate on a series of business and market research initiatives over the coming five years including the exploration of more business scenarios which Mobily believes could boost its network capabilities.
The initiative will also explore ways in which Mobily can further maximise the value of its existing network assets to drive greater intelligence and efficiency across the organisation, uplifting revenue opportunities.
Mobily and Huawei had run a similar trial project over a three month period in the beginning of 2013, looking at how the Smart Network Initiative could enhance Mobily's service capabilities.
"SNI is a strategic project that we count on," said Ibrahim Abdurahman AlOmar, Chief Product & Business Development Officer, Mobily. "The success of this strategic project will have tremendous positive impact on enhancing Mobily's capabilities that will strongly contribute in achieving our target, I am looking forward to meet and celebrate after 6 month for the success launching of  SNI phase 1."
Mobily and Huawei have continued to expand their strategic relationship in recent years with several projects for the region. Last year the two companies deployed the industry's first commercial 400G IP Core Network in Saudi Arabia.
"In an era marked by high-bandwidth demands and anytime, anywhere access, this latest Smart Network Initiative between Mobily and Huawei will contribute greatly to the future evolution of Mobily's network while delivering tomorrow's digital services more efficiently, quickly, and effectively to the Saudi public," said Mr. Wu Weitao, CEO of Huawei Saudi Arabia.