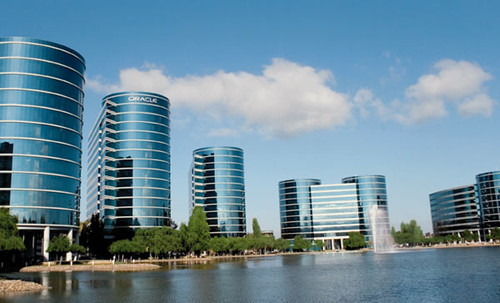 Oracle has recently announced new updates to its Oracle Applications Cloud Release 10.
The latest release of Oracle HCM Cloud helps organisations support an increasingly global and digital workforce through a number of new and enhanced solutions including: work-life, workforce optimisation, position management, performance management, and robust analytics, all powered by an engaging and modern user experience.
With the latest release of Oracle HCM Cloud, Oracle is extending its commitment to help organisations embrace modern HR. New work-life applications, including reputation management, employee wellness, competitions, and career development. To further support the demands of an increasingly digital workforce, the latest release of Oracle HCM Cloud also delivers an enhanced user experience. It engages casual users by aligning the user experience across devices and browsers to facilitate a more productive day-to-day experience.
According to the company, HCM Cloud also introduces enhanced analytics capabilities, which provide chief human resources officers and line of business leadership with answers to their most pressing business questions including evaluation of key skill gaps due to retirement projections and assessment of training and development programs against actual business results.  In the latest release, Oracle HCM Cloud adds the ability to combine HR related data from multiple data sources into a comprehensive view, which can be shared across the company for coordinated workforce assessment and planning.  These views can be easily added into mobile briefings for executive audience via a quick and intuitive drag and drop user interface.
Chris Leone, Senior Vice President, Applications Development, Oracle, said, "To take advantage of all the changes that digital technologies enable in the workforce, organisations need to be able to quickly, easily, and cost-effectively take advantage of modern HR best practices. The latest release of Oracle HCM Cloud is specifically designed to help global organizations embrace modern HR and includes a number of exciting new innovations, particularly in the work-life space, that will help our customers drive positive business outcomes across the enterprise."
The new release of Oracle HCM Cloud also aims to enable organisations increase their operational efficiency.  It features a new mobile solution for performance assessments enables HR executives to give employee feedback more quickly and effectively. In addition, Oracle highlights that the enhanced workforce optimisation capabilities make it easier for global companies to support local process needs.