As part of its participation at GITEX 2016, Unify, the Atos brand for communications software and services, is showcasing ways in which technology can humanise the on-demand working world to strengthen connections and better meet accelerating business demands.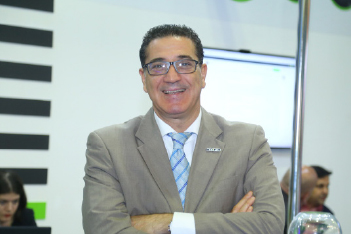 Feras Zeidan, Vice President, Middle East and Africa, "GITEX gives us the opportunity to meet everyone within our network of customers and partners. I can say that this show presents us with the 'golden opportunity' once a year to show our partners, resellers and end-users our commitment to the Middle East and Africa market. We also want to show them the latest innovations we have specifically in the area of cloud UC and collaboration."
The company highlighted that more and more organisations are investing in new communication technologies. Unify's unified communications and collaboration solutions are aimed at helping customers overcome the challenges in this space by focusing on adoption of tools; individual, customer and team engagement and experience; and best practices and business outcomes.
Zeidan also underlined that the UC and contact centre segments have evolved from the old telephony market that grew into voice over IP and now into video collaboration. "The complexity of voice and video solutions is now demanding us to change the way we design the network, the way we train our partners and the integration that are available in the market."
The company's is also conducting a number presentations focused on the future of the digital, on-demand workplace, and live demonstrations of its SME focused OpenScape Business and industry specialised products.
Speaking about the enterprise IT industry as a whole, Zeidan said that while most businesses are currently fixated on their mobility and security needs they have to recognise that UC should also be amongst their priorities. "This is because solutions in this space touch the digitisation of not only businesses but society as a whole as well," he said. "We believe that an organisation's culture, employee engagement and user experience can make the difference between success and failure in its digital transformation. Our products can help humanise the digital on-demand working world."