Orange Business has renewed their contract with Arkas Holding for enhanced connectivity services that supports the digital transformation of Turkey's largest container shipping company.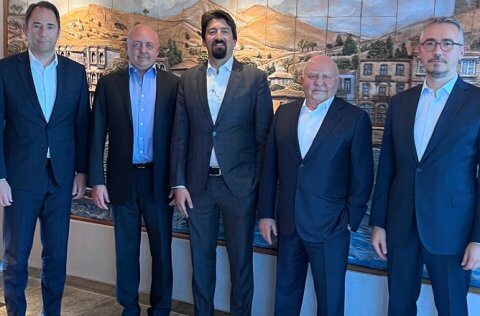 Arkas Holding has chosen Orange Business for a managed and flexible SD-WAN service supporting its migration to the cloud.
It will allow Arkas Holding to securely manage increasing internet traffic and create a better end-user experience for staff on land and at sea.
Flexible SD-WAN by Orange supports new digital collaboration applications while simplifying management, reducing costs, and improving global connectivity. The managed service option offers the benefit of a single point of contact with technical support of a trusted partner.
Orange Business will continue to seamlessly connect and integrate the fleet of vessels into the Arkas Holding international corporate network.
This enables access to critical applications, such as maintenance software, real-time reports, database access, e-mail, Internet, and VoIP, for the operation of its vessels at sea. Connecting the fleet also improves data flow between vessels and terrestrial sites.
The maritime industry is an important sector for Orange Business in the region, which works with major shipping and ports operators in the Middle East, Africa, and Turkey, as well as globally.
The industry is today recognized and valued for its key role in underpinning global trade and faces the communications challenges of increasingly complex supply chains and the welfare of crews at sea, which digital technologies can help overcome.
These latest renewed contracts were formalized at a meeting in Izmir, Turkey, hosted by Mr. Lucien Arkas (owner of Arkas), Mr. Bernard Arkas (owner of Arkas), Mr. Mert Oruz (CIO, Arkas) and attended by Sahem Azzam, vice president Middle East, Africa & Turkey, Orange Business together with Ali Olgac, country manager Turkey.