Dubai, UAE; December 28, 2020: Under the banner of "New World, New Heights", Canon Middle East held its annual Partners' Conference 2020 virtually, demonstrating commitment to ensuring a sustainable future in the region with innovative insights and solutions that help achieve new heights, in a new world.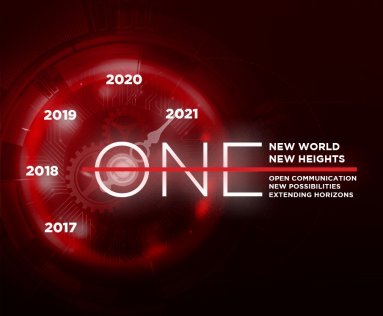 Despite a challenging year, Canon Middle East proceeded with its important annual partner conference virtually, demonstrating commitment to the Middle East region, 'closer to customers' Strategy. 
During the event, the company celebrated its partners for showcasing resilience, agility and growth despite the unprecedented difficulties of 2020. In addition to thanking frontlines for supporting essential sectors in the region while navigating the changes brought by the COVID-19 pandemic.  
Anurag Agrawal, Managing Director, Canon Middle East and Turkey said: "CME is dedicated to forging ahead and rolling out its growth strategy to address both geographical gaps and emerging trends, to be closer to customers in the region and address their emerging needs while staying agile and flexible. We will focus on 'Retaining our existing customers', 'Reaching new ones' and 'Raising the value to all customers' to expand the business horizon.
Despite the pandemic, Canon has launched various key and game changing products in the business and consumer categories across the Middle East, coupled with expansion plans and strategic partnerships announcements".
Canon strongly believes that complete cloud workspace solutions for companies looking to work from anywhere in the future is the key to the success of its products. The tremendous growth in social media and creative content creation such as vlogging will also increase demand for consumers products of Canon. Additionally, the company has been able to add a lot of value to its offerings with the launch of customised products for small, medium, and large enterprises this year.
With many innovative products and solutions in the pipeline, Canon's ecosystem of digital products will enhance the digital infrastructure of its B2B and B2C customers. Canon's products and services focus strongly on digital capabilities to help speed up digitization in a world where we all have had to accelerate this shift.
Aligned with the global corporate philosophy of Kyosei, which means living and working together for the common good, Canon Middle East launched several community focused initiatives recently. The company partnered with the UAE Ministry of Education for digital skills to develop youth talent in the UAE and prepare them with the required skills for the future. Additionally, Canon Middle East also launched "Aktashif", a first-of-its-kind program, to ignite creativity and entrepreneurial spirit among 14 to 24-year-olds in the GCC region.