CyberKnight has strategically aligned with VirtuPort as the Official Distribution Partner for the MENA Information Security Virtual Conference 2020, taking place 5th to 6th October.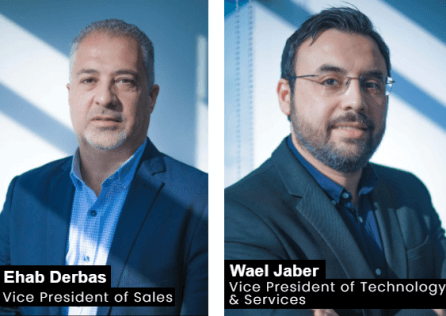 During the event, which has historically focused predominantly on the Saudi Arabian market, CyberKnight will showcase its Zero Trust Security (ZTX) Framework while participating with eight of its cybersecurity portfolio vendors at the exclusive online event. CyberKnight's focus on supporting enterprise and government organisations in the Middle East to simplify and accelerate incident response, while achieving compliance, strongly aligns with this year's conference theme: Evolving from Resistance to Resilience.
The technologies that will be represented by CyberKnight at the event are:
Agentless IoT & OT Device Security by Armis
Deep and Dark Web Threat Intelligence by Flashpoint
Analyst-Centric Threat Intelligence Platform by EclecticIQ
Online Fraud, Anti-Piracy, Threat Intelligence/Detection & Brand Protection by Group-IB
Remote Browser Isolation by Cyberinc
Data Access Governance, AD Security, Just-in-Time Privileged Access Management by Stealthbits
Data Classification & Digital Rights Management by Seclore
Security Awareness & Training Platform and Phishing Simulation by PhishRod
In accordance with recent industry report by Research and Markets, the Saudi cybersecurity market is projected to grow at a CAGR of 12.4 percent during 2020-2026. While proliferation of digitalisation has opened new gateways for cyberattacks, securing cyberspace is a fundamental element for Saudi Arabia's 2030 Vision.
To address the growing cybercrime challenges, as well as, support the Kingdom's 2030 Vision, CyberKnight has established its legal entity in Riyadh with deployment of local sales and technical resources on-the-ground. This investment is to enable strategic partners to serve their customers better, achieve improved profitability and accelerated growth through in-country logistics, order processing and local-invoicing.
"While KSA has a robust economy with some of the region's biggest organisations, a strategic geographic location, and technological advancements like cloud, 5G, and IoT, the country remains a prime target for hackers. Thus, protecting sensitive data is of paramount importance to organisations and consumers alike. Our office in Riyadh aims to offer best-of-breed cybersecurity solutions and services that comply with the Government's national security requirements," said Ehab Derbas, VP of Sales at CyberKnight.
"The core tenets of Vision 2030 encompass the need for job creation and supporting the private sector. Our legal entity in Riyadh allows us to hire and nurture local talent faster, and therefore, contribute to the overall economic growth of the Kingdom. In addition, we are excited to support our channel partners on-the-ground, by providing them with relevant operational and financial support locally," said Wael Jaber, VP of Technology & Services at CyberKnight.