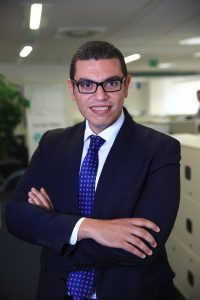 Tamer Abdel-Fattah, Head of IoT Business, META region, Ingram Micro, describes how the distributor offers in-depth expertise and support for IoT and AI technologies, allowing partners to excel in this space.
Today, organizations rely on huge amounts of data for enhancing business efficiencies. Customers are increasingly looking at expanding on data warehouses and business intelligence environments to augment them with intelligent data lakes, predictive analytics, and artificial intelligence (AI) for totally different business outcomes than those expected from digital transformation. However, this creates complexity challenges as many analytics systems are being used for different purposes and they all need to be fed with relevant data.
Customers have to keep few key things in mind before implementing IoT and AI solutions. IoT is not about technology. It is a way for businesses to recreate the manner in which they offer products and services to their customers and to redesign their critical processes, such as operations, distribution, product support, logistics and customer care. The first step is to understand the business challenges, prioritize them and then select right and simple IoT solutions that can address these issues.
Ingram Micro offers end-to-end solutions for those industries that have immediate demands. We offer it in the form of bundles, which enables customers to implement them within a short period without the hassles of technical customizations.
Our partner ecosystem plays a vital role in empowering customers to leverage the advantages of new-age solutions. One of the most important value adds that Ingram Micro IoT and AI division is offering channel partners is availing the right ecosystem for IoT solutions. We help in recommending the vendors, allowing channel partners to focus mainly on the end customer business requirements and deliver a proven technology that have strong references in the region and beyond.
Data is the most important asset we have in our world today. However, it is more important to understand how to manipulate the data and understand it properly. Customers need to know how to obtain valuable insights out of them and how to translate it to improve business operations. This doesn't happen immediately usually, which is where AI solutions can play an important role. This is because it can even learn from the big data collected and provides the necessary analytics based on the algorithm built for the required purpose.
Ingram Micro is enabling partners to excel in this space. Ingram Micro is at the center of the IoT and AI orbit and we play a critical role to enable our partners to be able to offer IoT and AI solutions to customers across several industries. We do this by availing the right end-to-end solutions, delivering the required sales and technical enablement and also by providing demo capabilities for these solutions. All this is possible with the expertise Ingram Micro has invested in to be the back bone for partners and also through our investment in our 'Customer Experience Center', built especially for partners and customers.  Customers are able to get the experience of the solution before buying it, we are not showcasing products, instead demonstrating the use case in reality.