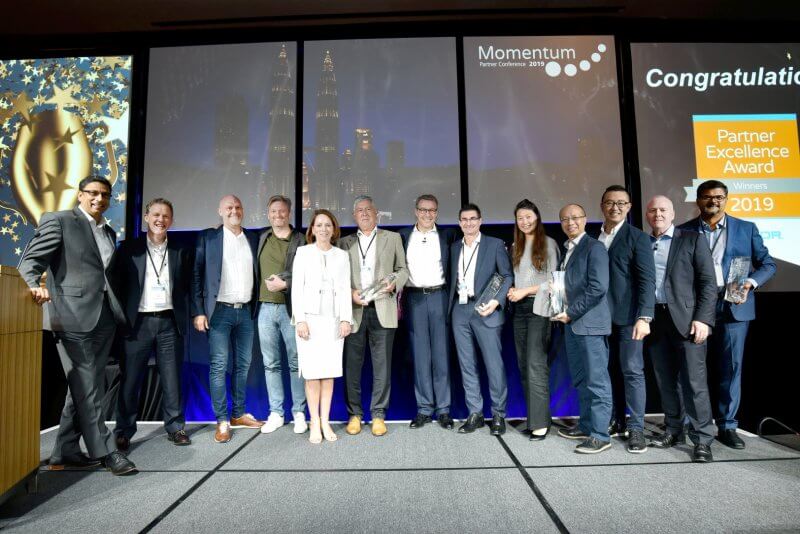 Global enterprise business software provider Epicor Software Corporation has announced the 2019 winners of its international Partner Excellence Awards programme at its annual global partner summit in Kuala Lumpur, Malaysia. The awards programme, now in its fourth year, recognises the exceptional roles partners play in helping customers to transform their operations, realise business efficiencies, and achieve tangible growth outcomes from their Epicor investments.
Additionally, this year's awards also applaud partners who have accomplished an impressive expansion of their Epicor business through innovation in business and technology.
Data World Solutions Ltd bagged the Business Transformation category for its work with a customer in the plastics trade, to boost Just In Time (JIT) production efficiencies and enable rigorous tracking and traceability compliance with fast-changing international toy safety and quality standards.
RheinBrücke IT Consulting was named the best in the Cloud Transformation category for its pioneering work on bringing Epicor ERP in the cloud to mid-market companies in the Middle East region.
Precise Business Solutions was the winner in the Customer Experience category for helping industrial sealing products manufacturer Klinger take its Epicor ERP implementation to the next level.
Need2Code took home the award in the Challenger category for innovative thinking on behalf of a customer headquartered in Sweden, who wanted to initiate an ERP solution for its specialist manufacturing subsidiary based in Italy.
The Star award category was won by Aspera Solutions for its innovation and creative implementation of Epicor solutions in a variety of different customer imperatives, including cloud deployment, business transformation and customer experience.
"This year's awards celebrate those partners who truly embody the spirit of co-creation and breakthrough thinking, to drive positive change and sustainable growth on behalf of Epicor customers. Demonstrating an outstanding commitment to resolving our customers' most critical business challenges, these awards are a testament to the amazing work and value they deliver," said Andy Coussins, senior vice president and head of international sales, Epicor Software.