Anita Joseph caught up with Mario M. Veljovic, General Manager at VAD Technologies, to find out how the company disrupts value-added distribution in an era of disruptive technologies.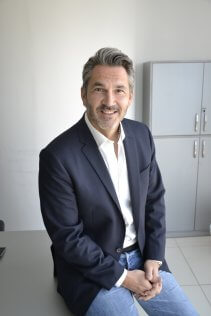 How has 2023 been so far, and where do you see VAD Technologies at the end of this year? 
2023 continued to be as successful as 2022 and we see most of our Product & Solutions in a hyper-growth mode now. Our investments of the last almost 10 years are paying off, as the regional markets of the Middle East are super hungry for disruptive technologies. The region's data centres urgently need to power up to meet the demand for AI and Cloud empowered digital transformation requirements of their clients. We are in a very good spot, because "during a gold rush, sell shovels" and that's exactly what we are doing. 
As a company distributing cutting-edge enterprise-class technology products, how is VAD Technologies redefining the concept of value-added distribution? 
VAD Technologies was established with a clear Vision and Mission to bring innovative and disruptive technologies and solutions to the markets of the Middle East and beyond. We constantly scouting disruptive technologies from around the globe and start very early to invest into preparing the markets, building the required channel landscape and acquiring the technical expertise & know-how to support our channel partners to position the products & solutions successfully with their clients. This can be a very long process and demands solid commitments from all sides and the necessary stamina to find success. Sometimes it will take very long, but I can assure you that till date our patience paid off and earned us a very strong reputation of being the distributor of choice for many of our vendor partners. 
What strategies does your company employ to build partnerships with channel partners and vendors, and how do these collaborations contribute to the overall success of your business? 
Our partnership with channel and vendor partners is beyond what you would term a normal "supplier & customer" relationship. We are shareholders in either business and act as the enabler to ensure that business is uninterrupted. More than supporting technically, logistically, financially and commercially, we proof true ownership of the business from manufacturing & development till our channel partner's clients achieve the expected Return on Investment (ROI). 
We take pride in the fact that top System Integrators, Service Providers and Resellers in the market work closely with us, and we are taking an active part in defining their future solutions portfolio and Go-To Market. Similarly, we are proud to see our vendor partner relationships grow year-on-year and VAD Technologies being an integral part of their regional strategy. 
How does VAD Technologies stay updated on the latest technology trends and market demands to ensure it is offering the most relevant and in-demand products and services to customers? 
As I said many times before, this is a "Billion Dollar Recipe" that has several ingredients and is refined with a unique & secret VAD Technologies factor. 
As technology becomes easy to use, it becomes increasingly more difficult to choose. And that's true for us, too. Let's define what are disruptive & innovative technologies, as especially, "Disruption" is nowadays a very conveniently used term to just hype a product, solution or even Go-To-Market. Unfortunately, too much of it is just marketing. 
For us it's all about looking for simplification of a technology, which will lead to a Lower Total Cost of Ownership (TCO) or other significant advantages that will justify an investment in any such "new" technology. 
This constant search for disruptive & innovative technologies leads us to very entrepreneurial vendors that challenge established players and market leaders. 
To make our mission successful, VAD Technologies works with various Industry Organisations & Associations, such as the Global Technology Distribution Council (GTDC), ContextWorld and many others to proactively scout disruptive and innovative Technologies from major IT Research & Development Centers around the Globe. Furthermore, the Team constantly examine most of the world's leading research & advisory company's frequent Reports, such as the "Magic Quadrants" from Gartner or other reports from Forrester, IDC, Evalueserv and Nielsen, to name a few. 
Last but not least, we observe the regional market and track the executive movements inside the channel ecosystem very closely. 
Visiting international ICT trade exhibitions and conferences. such as GITEX, GISEC, InterSEC, GESS, CES, MWC, IFA and many others, is another important aspect of the product management team. Once we find and evaluate the "Unicorns," we need to build a launch plan with realistic timelines and business expectations.  
 In an era of disruptive technologies, what is your go-to market strategy and vision for the region? 
As said earlier, the region is hungry for Innovative and disruptive technologies and distributors who have prepared for this, like VAD Technologies, see the Results and enjoy strong growth. In fact, many of the Vendors we have been working with for years have now moved from being an emerging vendor into hyper growth mode. Something which helps us to continuously reinvest into our business and strategy. 
The past few years has seen the regional distribution market further consolidating and only distributors that were able to successfully create new growth opportunities could maintain a profitable business and survive. Distributors found it increasingly difficult to strike a healthy balance between growth and profitability, especially due to shrinking margins with the established legacy vendors and increasing cost to better cover the entire region and support their reseller partners.