GCG Enterprise Solutions has recently launched "G-Sign" – it's proprietary digital signature solution, which has been swiftly adopted by the UAE Government and its associated offices.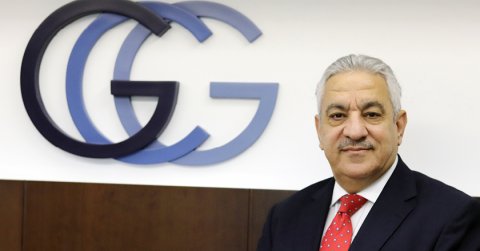 Rapid changes shaping today's business world have given rise to an increased need for faster approval systems across enterprises.
Digital signatures authenticate digital documents, along with the signer's identity and are increasingly being adopted for the increased safety, speed, and security which they deliver, when compared to traditional pen-paper signatures.
Elaborating on the values which led to the development of G-Sign, Naser Darwazeh, General Manager at GCG Enterprise Solutions said, "Aligned with our corporate mission and ever since our establishment in 1982, GCG Enterprise Solutions has served to promote innovation as a critical component of business success. In today's highly competitive business environment, those who are quick to harness technological advancements, while embracing better and more efficient ways of conducting business stand a better chance at winning the commercial race to the future".
He went on say that as the latest digital solution platform from GCG Enterprise Solutions, G-Sign enables organizations to realize their digitalization and paperless journey, while effortlessly integrating the convenience of UAE Pass into their business workflow.
As a highly beneficial solution for commercial enterprises G-Sign facilitates a host of benefits to enterprise and corporate teams, by enabling multiple team members to sign documentation at any time, from anywhere.
Extending easy integration with UAE Pass, G-Sign is approved by the UAE Government and authorities, as a secure solution for regional enterprises.
G-Sign also features application code which is written in a well-structured format. It is built utilizing the modular approach, where developers can add or modify specific modules.
The package is also seamlessly deployable on Microsoft Internet Information Services, and provides a Graphical-User-Interface based configuration which allows it to pass the parametric information and connect with UAE Pass services. The Solution is currently being offered through an Annual Subscription model, with the GCG Enterprise Solutions team extending standardized and development support.
Crediting the vision and capabilities of GCG Enterprise Solutions, Naser Darwazeh also went on to state that: "G Sign is the result of the fantastic vision of our pre-sales team, our hard-work, bondless ambition, and our valued collaboration with the UAE authorities".
The launch of G-Sign presents a pivotal advancement in GCG Enterprise Solutions' growing leadership and represents the first of many more innovations which the Company plans to launch in the upcoming future.