The agreement covers AI-powered data driven managed services, network and IT automation.
December 22, 2020: Mobily Saudi Arabia has extended its managed services partnership with Ericsson for a further five years. The deal covers fully managed end-to-end operations and optimisation services with Ericsson Operations Engine in Saudi Arabia's Western region in addition to Ericsson Charging System, PS Core and Intelligent Network.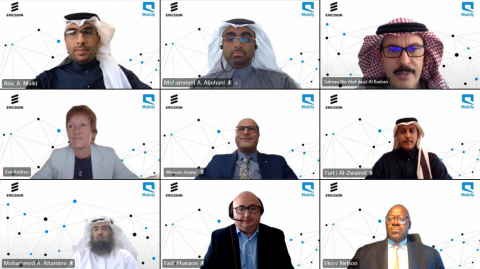 The new extension includes Cloud VoLTE and Evolved Communication, a solution that delivers voice and communication services across different types of devices and accesses. Ericsson will also provide network optimisation services, combining network expertise with its state-of-the-art cognitive software to deliver a better customer experience and ensure a superior return from network assets. The deal also includes the deployment of Ericsson Operations Engine that supports Mobily to increase operational network efficiency and further enhance customer experiences for its subscribers.
Alaa Malki, Chief Technology Officer at Mobily, says: "Expanding our long-term partnership with Ericsson is in line with our strategy to focus on our core business of providing world-class communications and the best possible service to our growing customer base. Today's agreement covers network and IT operations and field maintenance for our mobile networks, including access and core technologies. This will ensure that our subscribers can enjoy the digital transformation with great quality and speed as part of a superior customer experience".
Ericsson will support the service provider create sustainable differentiation by evolving from a network-centric operation focus to a user-experience-centric operation focus anchored by Ericsson Operations Engine.
Ekow Nelson, Vice President of Ericsson Middle East and Africa, says: "The extension of our managed services partnership underlines the strength of the business collaboration that we have built together since many years. Ericsson has proven capabilities in managing and operating multi-technology networks and we will use our AI-based data-driven approach, Ericsson Operations Engine, to boost Mobily's network performance and operational efficiency".
This renewed agreement reinforces the partnership between Ericsson and Mobily and reiterates Ericsson's long-term commitment to working with Mobily.