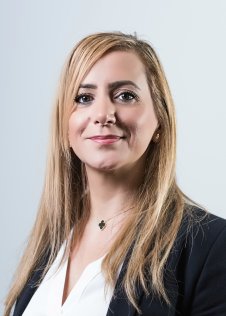 Maya Zakhour, Head of Distribution and Alliances, Middle East & Africa, NetApp, elaborates on how hybrid cloud solutions can strengthen an organization's performance by ensuring data is easily available 24/7.
How can regional enterprises harness the power of data to execute hybrid cloud projects?
Over the recent years, regional enterprises have understood and embraced the power of data to add value to their businesses. They have rolled out their digital transformation strategies with cloud being at its core, specifically hybrid cloud in which data is generated and stored across a combination of on-premises, private cloud, and public cloud resources. Hybrid cloud solutions enable enhanced application performance through nonstop data availability, leading to solid market positioning, smarter decision-making processes, and more strategic future planning. The hybrid cloud also helps address new data challenges to aid an enterprise thrive in the digital transformation era.
NetApp Data Fabric-enabled solutions empower organizations to use data to make intelligent decisions about how to optimize their business and get the most out of their IT infrastructure. NetApp hybrid cloud data services allow organizations to put their data-centric vision into practice, enabling faster responses to market changes and rapidly advance new ideas from concept to production.
What elements should customers consider to be able to truly unlock the potential with data solutions?
In a world transformed by digital technology, companies need fast insights, seamless access, and the peace of mind of knowing that their data is protected and within their control. Data must become the lifeblood of an organization, to optimize operations, create innovative business opportunities and enable new customer touchpoints through technology. Thriving in this environment requires a holistic approach to managing data that is secure, efficient, future- proof and provides freedom of choice.
How can partners develop their expertise to become proficient in this area?
Engaging in open dialogues and continuous training programs are the key to developing our partners' expertise. We offer programs and events like the NetApp Partner Marketing catalogue; NetApp Insight; the Partner Executive Forum; and other training and specialization programs designed to create a sense of progression and high level of mindshare among partners to motivate them to continue towards higher success. Apart from our training programs, we also incentivize them to to achieve the set objectives.
As an example, our partner Aptec – an Ingram Micro Company – has a strong, value-added distribution expertise and perfectly complements our joint ambitions in the market. Considering the increasing opportunities, we are supporting Aptec in nurturing a successful reseller network that takes the NetApp data management solutions to end users. Aptec also plays an important role in developing our business network in the region.
How is NetApp empowering partners to accelerate their business growth with data related solutions?
Our mission is to empower global organizations to unleash the full potential of their data to foster greater innovation and optimize their operations. Our partners share the same mission and passion. One of the main drivers of their business growth is the fact that our broad portfolio targets the fastest-growing segments of the market, including industry-leading flash, hyper converged solutions, and the cloud – all of which are essential in today's digital era.
NetApp is also currently working with several government organizations in the Middle East that are involved in turning smart city concepts into a reality. These collaborations benefit our partners as well as more and more governments in the region are using NetApp Data Fabric-enabled solutions. This allows IT teams to manage and secure information from connected devices across both internal and external datastores, as well as helps them process large volumes of data from a variety of connected sources with the visibility and performance needed to respond to a dynamic environment.
Can you share market and channel plans for the next few quarters?
To sustain our market leadership, we will remain consistent in our efforts to build new strategic partnerships and enhance customer experience using our world-class solutions. We are also widening our reach in the region. Our channel partners are located in different key countries across the Middle East and North Africa (MENA) and we are further expanding our network of trusted partners in the region and worldwide. Moreover, we are strengthening our working relations with our leading technology and reselling partners to ensure that we deliver a comprehensive portfolio of cloud services that fit the needs of our customers.