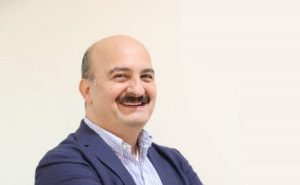 Bassel Al Fakir, Managing Director at NIT- an Ingram Micro Company, talks about how organizations can obtain value from video analytics.
Regional customers can derive immense business value from data collected by their surveillance systems. Due to the wide acceptance of video cameras and their proven ability to prevent impunity, huge deployments, which are no longer related only to security, are done or underway in major cities around the region. The total number of cameras for public transportation, retail and traffic control already exceed hundreds of thousands of cameras, although networks, processing power and storage space pose challenges for the technical infrastructure.
In CCTV, image interpretation is complex, and decision-making keeps the human operator in the loop. But the situation becomes paradoxical as human capacity to process video continuously shows weaknesses, while our ability to interpret scenes remains considerably superior to the computer. Hence, video analytics application, which is at the crossroad of ergonomics and augmented reality, is driving computer-assisted video surveillance as the widely emerging response to a simple finding – we are now capable of spreading many more surveillance cameras than we are able to monitor.
There are two main challenges for partners when it comes to selling these solutions effectively.
The first one is related to the cost, which is still relatively expensive (specially for face recognition and AI-based analytics) but year after year, prices are becoming cheaper.
The second challenge is to deploy the right data management platform that collects and manages data while also delivering rapid, low-latency access to files and content across the multi-tier storage environment.
There are tremendous opportunities available now for partners, in fact we are now living in the era of 'video enabling'. We can see surveillance videos being used to give better customer service and improve business processes in many industry sectors. This era changes the way the world thinks about using surveillance video. The trend of video being used to enable business applications is accelerating.
Ingram Micro is a major driver for this field because as a distributor, we make it possible to use surveillance video together with analytics. With the power of over a dozen vendors who provide video analytic solutions and technically experienced support team, Ingram Micro is considered as the right destination for any partner who want to enter in this space.