As government and business leaders gathered for the World Economic Forum 2018 (WEF) in Davos, cybersecurity was top of the agenda. The Forum announced the launch of a new Global Centre for Cybersecurity to help build a 'safe and secure' global cyberspace. Based in Geneva, the autonomous centre operates under the auspices of WEF to establish the first global platform for governments, businesses, experts, and law enforcement agencies to collaborate on cybersecurity challenges.
WEF had recognised cybersecurity as one of the world's most critical risks and called for government and industry support to work towards a more secure cyberspace through a multi-stakeholder approach. "If we want to prevent a digital dark age, we need to work harder to make sure the benefits and potential of the Fourth Industrial Revolution are secure and safe for society", warned the centre's newly appointed Managing Director Alois Zwinggi.
A year later, WEF's approach was reflected in the UAE's own National Cybersecurity Strategy which called for the mobilisation of the entire social, economic and security ecosystem – the public and private sectors, academia, and international counterparts – through local and global partnerships to jointly achieve robust cybersecurity.
Fast-forward three years, and leading international and regional cybersecurity experts are heading to Dubai's Gulf Information Security Expo and Conference (GISEC) exhibition and conference to reassess a rapidly evolving cyber landscape and explore how they can combat the crippling effects of ever more sophisticated cybercrime, particularly following the effects of Covid-19. GISEC is the most connected, informative, and influential cybersecurity platform in the Middle East and Africa and will run from 31st May– 2nd June at Dubai World Trade Centre (DWTC), taking on heightened significance as the first major in-person gathering for the cybersecurity ecosystem since the pandemic.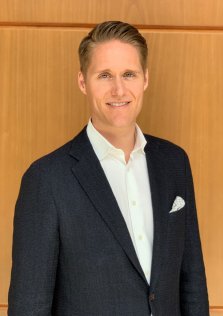 COVID-19 has changed the world, and has accelerated the pace of transformation in cyberspace. "Since 2020, attackers have exploited the fear, panic and uncertainty of a worldwide pandemic and remote working to their best advantage", explained Thomas Löffler, AVP, Exhibitions, DWTC. "GISEC 2021 returns to help all stakeholders – across the public and private sectors – power through the security challenges and stay ahead in the new realities".
Those new realities are pretty daunting. According to a recent report by Help AG, the cybersecurity arm of the UAE's Etisalat Digital, over 10 million distributed denial of service (DDoS) attacks were recorded globally last year – a rise of almost 1.6 million year-on-year and including a 183% increase in the UAE alone. The report also found that ransomware attacks are still rising with government agencies, banking and finance, manufacturing, oil and gas, telecoms, education, and healthcare sectors particularly affected.
"Public and private sectors across the world are facing unprecedented levels of digital threats which are only increasing year-on-year", said Stephan Berner, Chief Executive Officer, Help AG.
Hardly anyone, it seems, is immune, and Help AG has called for a collaborative defensive approach. "Cybersecurity is not a one-man show. It takes collaboration amongst all responsible actors in the government and private sectors to improve the region's digital security landscape", commented Nicolai Solling, Chief Technology Officer, Help AG.
The power of digital has kept economies and societies functioning but led to a huge surge in cyberattacks across geographies and demographics, leaving in its wake a fall-off in public confidence in the digital era. A survey from Pew Research Centre shows increasing public concern about privacy intrusions, cybersecurity risks, suspicion of 5G networks, AI bias, and misinformation campaigns. A new Edelman Trust Barometer poll shows the 'techlash' globally has caused trust in the sector to fall by almost a third over the past year.
"Many individuals think the pace of technological change is advancing too rapidly and it is hard to distinguish fake from actual phenomena", said Darrell West, Vice President, Governance Studies, Center for Technology Innovation. "The decline of public trust in the technology sector has profound consequences for how people view digitisation and options for government oversight and regulation".
Now at GISEC's hard-hitting conference handpicked global CISOs, CIOs, CTOs, big thinkers and futurists, regulators and policymakers will unpack innovative strategies for creating a robust cyber-resilient ecosystem that can re-inspire trust in the digital economy.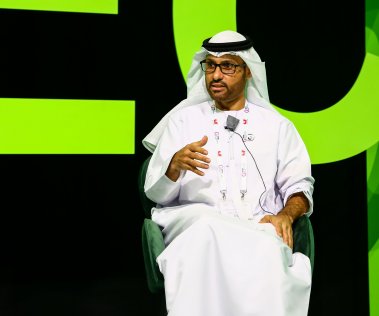 For the policy and 'tech' makers, the answer, it appears is in cross-border, cross-sector collaboration. H.E. Dr. Mohamed Al-Kuwaiti, Head of UAE Government Cyber Security is convinced that multi-agency collaboration is the key to battling what he sees as a 'cyber pandemic.'
"There is an increasingly challenging cybersecurity environment in the UAE and the wider Middle East, where security breaches and attacks are widespread, frequently undetected and often state-sponsored", he said. "We are looking to GISEC to partner with vendors and forge greater collaboration with regional governments to identify the strategies and solutions which mitigate these threats".
GISEC delegates will hear of the power of collaboration from Craig Jones, Cybercrime Director of Interpol which recently, with the aid of a private cybersecurity partner and Nigerian police, took down an organised African crime group that was perpetrating a global phishing campaign. Interpol also partnered with American and Russian law enforcers to take down Joker's Stash, the world's largest illicit marketplace for stolen credit card information.
"Malicious actors can commit crime around the world from one location, using infrastructure in another country. This borderless nature of cybercrime can make it difficult to track down criminals. To tackle this, Interpol is working to aggregate data from different countries and companies on a 'cyber fusion' platform which collects data on where the victims are and how they have been attacked. If victims' data was harvested, for instance, Interpol tracks down where the data ends up. If they paid a ransomware, Interpol determines the location of the bitcoin wallet that receives the funds. Pulling together this data gives Interpol an 'overarching view' of the whole crime. It can then narrow down the investigation, find out where the criminals are, and work with member countries to take action. Interpol can also use the platform to identify the region with the most victims, and work with those countries to reduce the impact and frequency of cybercrime".
Collaboration will be at the crux of a new drive to develop a global trusted digital eco-system, according to Aloysius Cheang, Chief Security Officer of Huawei UAE. When he takes to the main GISEC conference stage, Aloysius will be urging an all-encompassing approach to protecting customers' data and building an open and transparent digital ecosystem driven through open standards and technical collaboration.
"Today the work around cybersecurity is not only confined to cybersecurity professionals. Digitisation is part of everyone's lives, and it will become everyone's responsibility. As such, there is a need to build a vibrant cybersecurity ecosystem bringing together all stakeholders from the government, ICT solution providers, cybersecurity professionals, enterprises, and academia under a shared vision for society in an informal public-private partnership", he affirms.
So just as the war on COVID saw the world 'all in this together' the 'cyber pandemic' will require the same inclusive global approach one which the industry and beyond will be looking to GISEC 2021 and its experts to advance.