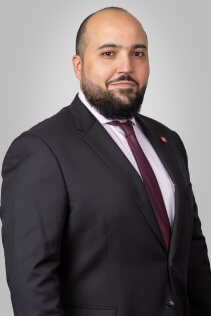 By Khaled AlShami, Vice President, Solution Consulting, Infor Middle East & Africa
The last few years have without doubt, witnessed an acceleration of supply chain challenges with complexity and volatility increasing. More than 50% of supply chain leaders expect product design, manufacturing, and delivery to increase in complexity through 2027, according to Gartner. Meanwhile, a recent survey by Make UK highlights the knock-on effects to supply chains from increased energy, transport, and raw material costs, as well as transport availability, with 80% of companies saying that increased energy costs have caused disruption to supply chains. This new world has created a need for resilient supply chains and warehouses which have the elasticity to cope with fluctuating capacity and demand, while demonstrating best practice in efficiency, safety and sustainability.
Keeping the following points in mind should help you create a good strategy for building a successful warehouse of the future.
1 – Data data data
While there are many options for the organisation of data, data lakes have become a popular means of putting data into common formats which can then become easily accessible and malleable, and used across different applications as appropriate. Data lakes aggregate everything, independent of source and format, covering both structured and unstructured data, and storing it in its native format. The data is processed appropriately, irrespective of size limits and formatting restrictions.
New technologies such as artificial intelligence (AI), robotic process automation (RPA) and augmentation can provide further value to a data strategy in that they can support repetitive low value tasks to free up resources.
2 – Is cloud optional? 
Cloud makes interconnectivity with third party partners easy, and herein lies the key to harnessing supply chain complexity and creating agility to steady volatility.
Infor Nexus for example, connects businesses to all partners, including manufacturers, brokers, 3PLs and banks through a multi-enterprise cloud-native supply chain network. Some of the biggest global brands rely on networks such as this to fulfil their brand potential.
3 – The power of the platform
It's important to have a vision for a digital platform which has resilience, longevity, and flexibility. Once you know what and how you want to change, it's easy to work backwards and create a list of features and benefits before marrying capabilities with specific needs.
However, it's prudent to remember that on their own, these applications are not going to deliver fundamental change. They won't necessarily integrate with other providers, and disparate systems inevitably bring inefficiencies and risk.
For the depth of change necessary, it's all about the power of the platform. Leveraging a platform such as Infor OS delivers both the foundation, and the all-important data lake, to accommodate and integrate the selected business applications.
4 – The people factor
The warehouse of the future is of course digital, but digital is about much more than automation of processes and enhanced workflow. The warehouse of the future empowers people and creates value through leveraging multi-dimensional data across a resilient and agile cloud-native supply chain platform.
Only through adopting a strategy focused on the core pillars of data; cloud; platform and people, will warehouses possess sufficient elasticity to cope with fluctuating capacity and demand, and the tools to navigate both internal, and macro-economic volatility both today and well into the future.
Learn more about Infor's industry specific cloud-based software solutions for distribution and industrial manufacturing at GITEX Global, in Hall 7, stand E50, on October 10-14.