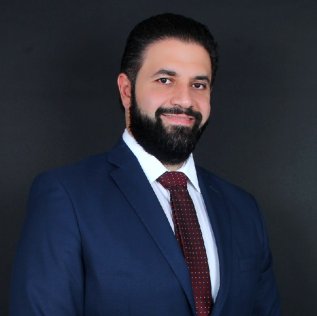 Joe El Khoury, Director, Cybersecurity, Raqmiyat LLC, tells Anita Joseph in an exclusive interview how Raqmiyat helps customers achieve their IT security vision, starting from the user to the network, to the application, and finally to the data.
How would you describe the cybersecurity landscape in the region today?
Ransomware continues to be a major threat in the UAE. UAE businesses have experienced a greater number of ransomware attack in the last 12 months which resulted in major damages to the organisation. According to a survey, 84% of UAE companies paid the ransom in these attacks, which is more than 20% higher than the global average. Of the companies that paid, 90% experienced a second ransomware attack and 59% found their data corrupted. Public Infrastructure Systems and Government IT systems have become a target of choice for hackers. As in the news, malicious actors, backdoors, commodity ransoms, etc are all knocking government agencies and financial institutions across. The UAE is rolling out several digitisation initiatives and they are also aware of the new threats associated with digitisation-the nation is well prepared for that. Threat actors will continue to leverage new techniques and organisations should be aware of what to expect. RansomOps will likely start moving toward the exfiltration and encryption of cloud data. Use of the cloud has grown, especially since the pandemic, and as a result, RansomOps are searching for vulnerabilities to target on platforms like AWS and Azure.
What are some of the threats that are prevalent in the region now, post the pandemic?
Post-pandemic, many organisations were forced to rapidly adapt to meet new challenges and the cyber threat actors were taking advantage of this shift, cloud adoption is rising with a remote workforce and companies are trying to cope with the scalability and accessibility offered by those solutions. While companies are moving to the cloud, security is lagging since cloud infrastructure is different from the traditional data centre. Phishing is getting more sophisticated, and the attacks are using machine learning to distribute more convincing fake messages, the ransomware strategies are evolving and allowing hackers to deploy advanced technologies to encrypt data.
Connected devices are opening doors for IoT attacks and create a greater attack surface-more devices mean greater risk. The cryptocurrency movement is also affecting cybersecurity in other ways, where the crypto-jacking trend plays a role in hijacking computers for cryptocurrency mining.
moving forward, as cybercriminals become more sophisticated, the cybersecurity professionals suffer a severe shortage that intensifies the cyberthreat.
Tell us about Raqmiyat's cybersecurity portfolio. What is the focus of your offerings?
We offer comprehensive cyber security solutions and services that help organisations secure their assets from malicious threats and improve overall security and cyber-resiliency. We deliver real value to customers and partners with our vendor-agnostic and technology-centric security framework. By using our framework, customers are able to comprehensively achieve their IT security vision, starting from the user to the network, to the application, and finally to the data. We help decision-makers to quickly and easily visualise multiple security domains to help understand, prioritise, and mitigate risk. We offer our solutions and services covering areas such as Threat Protection, Incident Response, PIM/PAM/Identity Management, Multi-factor Authentication, database activity monitoring, network access control, Email security, secure mobility/EFT, Infrastructure Security, Data protection, Identity & Access Management, Risk & Compliance, Security Intelligence Centre, and Managed Security Services.
How does Raqmiyat help organisations achieve cyber resiliency and mitigate risk?
Achieving cyber resilience has become a challenging task because in recent years, there has been a clear rise in threat volume and cybercriminals moved to sophisticated techniques to evade detection and target high value assets. The lack of real-time visibility for the enterprise security status associated with IoT devices has become a focus for threat related to credential harvesting and ransomware. This trend needs an effective cybersecurity risk mitigation strategy that limits the impact of successful attacks. Raqmiyat offer organisations to achieve their security target and create security policies and processes to reduce the overall risk of a cybersecurity threat. We separate the risk mitigation into three main sections: Prevention, Orchestration and Recovery and we adapt the cyber risk mitigation for the organisation to always maintain an upper hand.
What is your advice to organisations looking to strengthen their cybersecurity infrastructure?
The first would be to bring in real-time visibility of business exposure due to cyber risks. The other factors would be to draw a correlation between the ROI of cyber investments and losses owing to cybersecurity, detect and eliminate overlapping security technologies and bring in near real-time visibility and transparency on business exposure.