By Azz-Eddine Mansouri, General Manager at Ciena Middle East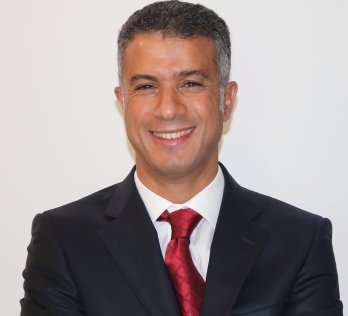 5G is expected to reach 150 million subscriptions in the Middle East and North Africa (MENA) region by 2026 (1). In a 5G world, automation is mandatory because it is impossible for service providers to meet customer requirements for dynamic ultra-low latency and high availability services using manual provisioning. Service providers need assurance solutions that use Artificial Intelligence (AI) and machine learning to automate the trouble-to-resolve process and deliver the cloud-like network experiences customers want.
According to a study published by Ciena in 2021, 85% of adults in the KSA and 74% of adults in the UAE believe they will have better access to the internet when 5G is widely available. However, service providers are facing four important challenges as they roll out 5G technology and transition to cloud-based, virtual infrastructure:
With the introduction of 5G, edge computing and other technologies, like SD-WAN networks, are becoming much more dynamic and workloads are more distributed. This necessitates changes in how these new services and technologies are supported.
Service providers are managing more continuous software releases in their networks and operations. As a result, interoperability issues are surfacing between different suppliers, application providers, and the underlying infrastructure.
New technology is being added rapidly into the network. Technology such as 5G and edge cloud increases the time taken for problem resolution compared to existing technology because of new protocols and the change in network architecture. It becomes impossible for operators to address issues using traditional, manually intensive processes.
Service providers are facing a shortage of software skills and existing staff must adapt to all the changes that are occurring. Operators normally build excess capacity into their networks for peak loads, but cloud fundamentally changes this, requiring the adoption of agile DevOps practices and the rapid introduction of new services.
These changes are leading to an explosion in operational costs. To address this, service providers need to shift traditional methods of assurance, such as root-cause analysis and event-based monitoring, to automated assurance. AI is able to harness large data sets within the operator's environment and then apply machine learning algorithms for continuous learning. This can help service providers identify problems before they affect customers.
Most core assurance requirements are not changing. Service providers still need to collect, correlate, and visualize network events, such as performance metrics, faults, and alarms and fix these problems. However, it must now be done on a massive scale, which requires an additional level of intelligent automation that only AI and machine learning can provide. Incorporating AI and machine learning into service assurance won't happen instantly – service providers will gradually have to introduce these new capabilities.
The first step is providing analytics insights to operations teams to help them understand the data. Then they can verify that the results are accurate and implement responses manually. Over time, as the intelligence is validated, it can be built into automated workflows.
Machine learning tools will be key to the automation step. They work by taking information from the billions of performance metrics, alarms, and user actions that telco networks generate daily and observing patterns over time. Based on the continuous learning, closed-loop management can be implemented to automate the processing of new events as they occur.
Automated service assurance becomes especially important once providers introduce 5G network slicing, which allows operators to deliver dynamic services that have different requirements for throughput, latency and availability over the same underlying infrastructure. In August of 2021, Digital DEWA and du launched the region's first Industrial 5G network slicing for utilities. In MENA industrial 5G slicing technology is planned to be incorporated in healthcare, transportation, airports, ports, industrial, media, and entertainment sectors (3).
Machine learning tools can help efficiently troubleshoot and resolve these types of issues. They can help service providers identify network configuration changes that might be risky, recommend which services to shift to a preferred path, and advise on how to implement the change. They can also facilitate faster problem resolution by applying resolutions to similar issues that have occurred in the past, ensuring that the network management process is always improving.
References:
https://www.ciena.com/about/newsroom/press-releases/over-half-of-all-adults-in-ksa-uae-want-a-more-energy-efficient-futuristic-internet.html