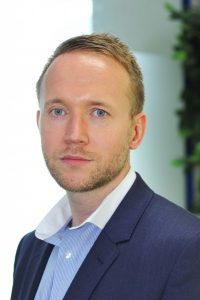 John Hathaway, regional sales director, Middle East and India, BeyondTrust, elaborates on the growing demand for Privileged Access Management (PAM) technologies and the role of channel in driving the business.
Privileged Access Management (PAM) technologies allow organisations to offer secured privileged access to critical assets. Research firm Gartner anticipates that through the year 2020, more than 50 percent of the security breakdowns associated with IaaS and PaaS will be credited to significant security gaps caused by failure to adopt PAM technology and processes.
According to John Hathaway, regional sales director, Middle East and India, BeyondTrust, PAM technologies have been gaining prominence over the last decade.
He says, "We have observed a strong adoption of PAM outside of critical infrastructures such as banking, oil and gas. We have seen it grow seriously and holistically across the market over the last two to three years. Today, companies within the local space such as hotel and retail chains are looking into these technologies, which wasn't the case five years ago."
Examining the opportunities present in the Middle East, the privileged identity and vulnerability management solutions provider, BeyondTrust has operated in the region with a significant presence over the years. Through a strategic partnership with regional IT solutions provider, Gulf Business Machines (GBM), the firm has been leveraging rapidly growing security opportunities.
Hathaway explains, "From a strategic point of view, we have not only identified where the account opportunities exist but also where channel partners are. We understand the value channel partners can bring in. It is important for us to be specific and strategic with partners        we can go to market with and form a strong relationship."
This is where GBM comes in, he adds. "Their great standing in the market, strong enterprise accounts across GCC and fast-growing security practices were some of the elements that attracted us to them. They have been our strategic partners from an early stage of the business."
Hasanian Layth Alkassab, regional security sales leader, GBM, says, "We have been a partner with BeyondTrust for the last two and half years. When we select a vendor, we look at a holistic integrated approach as a company. This means factors such as channel portal, easy access, sales resources and implementation support, which helps us to develop our expertise. BeyondTrust is the number one solution when it comes to PAM and the firm has a holistic integrated approach, which is in line with our business objectives."
The company has revamped its channel portal to make it a one-stop-shop for partners.
Hathaway says, "Self-sufficiency is key for partners. They need to have the right information at the right time. Our partners can take control of the opportunities and deliver professional services."
As a part of the enhanced portal, the vendor has also established a 'BT University' to enable partners to get certified on various proficiencies.
"This is a major change in our channel development programme. This gives our partners like GBM realistic abilities to be able to sit in front of the customer and talk about the sales perspective of the product, get involved in the technical PoCs and be able to run that from a post sales point of view to deliver services," he says.
The company's channel programme is comprehensive and designed to support all phases of the sale for partners such as sales, pre-sales and post-sales enablement.
According to Hathaway, the portal does more than that. He says, "After helping partners get enabled technically, there are resources within the channel portal such as white papers, sales collateral and marketing capabilities for them to run their own events. We also offer technical support, the ability to talk to our support team online."
When it comes to driving awareness about PAM solutions, Hathaway believes, partners will play a huge role here. "Partners will drive compliance and push the region's demand for these kinds of solutions. We are also seeing a lot more awareness in terms of leads coming in from different channels."