Written by Alfonso Rodriguez, Vice President, Process Automation Middle East at Schneider Electric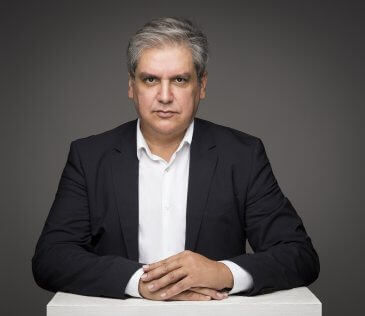 As the existing installed base of industrial automation assets grows older, and as marketplace conditions increase in complexity, more manufacturing organisations are finding it difficult to remain competitive.  Many of these businesses need to modernise their machinery and systems. When modernising a plant, the degree of change required will depend on customer demands, the strategic vision of the corporate leadership, and both physical and financial considerations.
As industrial systems age, spare parts become increasingly spare. If a plant experiences a major breakdown with no spare parts availability, the parts will need to be custom built at extremely high price. Production delays could last weeks and even months, effectively putting an end to operations. A plant shutdown for a single day could cost the company millions. To avoid costly shutdowns and ensure business resilience, companies must re-engineer core operations from the ground up.
Where should plant owners start? The first step is a thorough analysis of the entire operation and review of operational sequencing, recipe management, control systems and networks. With this information, the engineering team can plan a path to Industry 4.0 for the facility, and the benefits that can be realised from 5G interconnectivity, automation, machine learning, and real-time data. Industrial automation can minimise operational risks, increase a factory's long-term profitability, and introduce value-add elements such as automated reporting and operational monitoring.
An example of this is one of the most innovative energy generation facilities in the UAE. The site uses a host of technologies to optimise the energy efficiency of the plant's electrical network, reducing the plant's carbon footprint, and ensuring that the plant is Internet-of-Things ready, thanks to the equipment's in-built sensors.
Another key modernisation goal is the desire for continuous improvement to either establish or maintain competitive advantage. A consistent and steady approach to modernisation safeguards investments, keeps the operation running, and positions the company for long-term profitability.
We have always believed that industrial automation can be best achieved through scalable, open-system architecture as opposed to closed proprietary systems. Factories are complex, with different systems and technologies. Closed systems are most costly to update and mean that organisations miss out on new technologies which cannot be integrated. When the technology architecture is open, hardware and software can be dynamically updated in real time via the internet, thus eliminating the need to remove or replace hardware components, systems can communicate with one another and it's both quicker and cheaper to integrate new components in the factory.
One of the UAE's fastest growing dairy farm recently transformed into a modern, smart establishment. Our customer's operations have been digitised through a combination of software and hardware provided by Schneider Electric. The software platform provides the operations team with vital data and analytics for production processes, allowing them to improve output, as well as the ability to track and trace produce.
Using an Internet-of-Things approach and connecting all the plant's equipment has increased equipment efficiency and reduced downtime. The result is a smart manufacturing model, and one of the most productive dairy plants in the UAE.
The current wave of industrial transformation is about connecting and enhancing existing systems to achieve a business benefit. By supporting the deployment of open industrial automation systems, organisations who spend on open technologies and services will enjoy a long-term advantage over those who stick with factory-wide technologies that are based on proprietary protocols.
If you are a factory owner who is looking to the long-term, are you ready to invest in industrial automation digital solutions that enhance manufacturing efficiency, security, and output? Maybe the better question would be, why aren't you investing for the long-term?