TahawulTech.com's Deputy Editor, Daniel Shepherd, spoke with Helal Ismail, Head of Technology at CAFU about emergent technology trends in the automotive industry and they plan to innovate their technologies alongside these developments.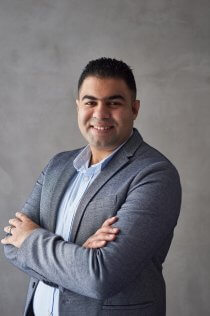 What trends driven by technology do you see emerging in the automotive industry over the next few years – particularly in the Middle East? Convenience is a key trend, technology that helps passengers. Another would be the shift from a mechanical focus to devices for cars such as on-board technologies. In the Middle East we have observed a significant dip in the passenger market, likely brought on by COVID-19. However, we believe that enriching the passenger experience via connectivity and standardisation is vital for the longevity of the automotive industry. There is an opportunity for technology integration, and we would like to invest in this emergent industry as it fits very well into our division at CAFU.
Car ownership is on the decline, but do you believe consumers will opt for a subscription option for cars, as it significantly reduces costs and general maintenance that comes with vehicles – or will people still want to own their vehicles? People have more options on how to own and operate their vehicles such as via leasing and subscriptions. Overall, the process is much more digitalised than it used to be. I still believe people will always value their cars and a sense of ownership. We've seen massive regional investment in car infrastructure here in the UAE as governments focus on roads and transit. The pandemic has changed the way we collectively think about commuting. To that end we at CAFU have endeavoured to design cars that appeal to the younger generation and the change in habits we've observed.
Car manufacturers are phasing out self-combustion engine cars, as they move towards electrification. However, there is also a growing effort to develop autonomous vehicles. Do you see a world of autonomous vehicles with the rollout of 5G networks, or do you think autonomous driving will remain largely inaccessible for most consumers? I believe that in the next 10 years we will see a massive change. Here in Dubai the government has a vision to massively transform transportation for everyone by 2030. We will witness massive investments with new technology. With 5G I see a huge scope for autonomous solutions. We can now start making cars smarter and faster to respond to the demands of their passengers. However, there does exist challenges surrounding the costs and infrastructure to support these innovations.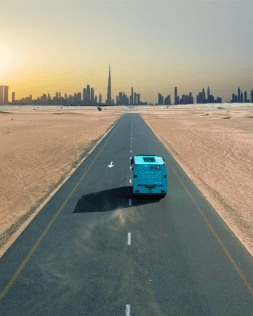 CAFU has been a disruptor in the automotive industry here in the UAE – how do you plan to leverage other technologies to enhance the experience of the services that you provide for your customers? Technology is at the forefront of everything we do at CAFU. In the near future we plan to focus more on the productive and connective features within automobiles such as smart refuelling orders or engine oil and battery change notifications. We think in terms of how we can help alleviate responsibility for car owner's needs. In the future we want our technologies to become 'the convenience you cannot live without'.
What are your primary objectives and goals for the remainder of 2021 in your role as Head of Technology at CAFU? As always, we aim to make people's lives easier and more convenient. We want to continue to introduce new services and products that transform the way you operate your vehicle. We want to build up our app with the latest in cutting edge technology. We're also attempting to answer some big picture goals such as how can we deliver faster and how can we fit A.I and M.L (Machine Learning) into our delivery system?