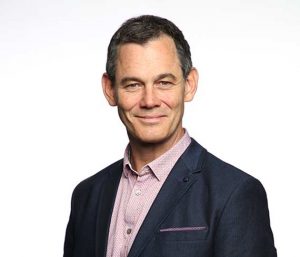 Martin de la Serna, vice president, sales, Europe, Middle East, and Africa, Cambium Networks, elaborates on the firm's plans to bolster its channel presence in the region. 
Spun out of Motorola's wireless broadband solutions group, Cambium Networks was born six years ago, when the division was acquired by Vector Capital. Built from the pedigree of Orthogon Systems and Canopy Networks, the 100 percent partner-driven firm is now on a pursuit to strengthen its channel presence in the Middle East region.
Further building towards this, the firm has recently signed a partnership with Redington Value, the regional value-added distribution arm of Redington Gulf.
Speaking to Tahawul Tech at the official launch event of the partnership, Martin de la Serna, vice president, sales, Europe, Middle East, and Africa, Cambium Networks, said, "As a prominent player in the region, Redington brings us rapid access to channel communities across new verticals. The distributor's expansive reach and commitment to developing our business will enable us to grow our operations in the region."
Entering a market that is dominated by established players such as Cisco, Ruckus Wireless, Aruba, the firm believes that it has a unique proposition for partners and customers. The objective is to develop a presence in new verticals that weren't a focus for the company previously – hospitality, enterprise WiFi, security and surveillance.
According to de la Serna, the firm's differentiators include quality products with disruptive pricing.
He says, "The WiFi product line is particularly interesting for the Middle East region and we have unique offerings for hospitality, SMBs and within the security space. While we are competing with high-end WiFi manufacturers, we integrate almost 90 percent of the same feature sets within our products and offer equivalent or better performance at disruptive prices.
"We pair it with a value proposition that doesn't mandate recurring annual license fees for the controller."
Additionally, the firm also provides the offering on a cloud-based management system that has an array of different capacities and features.
de la Serna adds, "This allows partners to offer different services on top of the hardware platform. We are offering a complete value proposition, which is more than just a WiFi product or solution.
According to the VP, the current biggest challenge for the firm is to create the brand awareness within the region.
"Although we are in operations for the last six years, most customers know us as Motorola. Our challenge is to get the word out that as Cambium – we are here and have excellent products. This is where partners such as Redington with their expansive reach, can bring us the acceleration which we couldn't have done on our own."
Besides enhancing the focus in critical markets such as Saudi Arabia, UAE, Oman, Lebanon and Iraq, the firm will strengthen and build its mid channel ecosystem, during 2018.
"We want to make sure our channel community is well-aware of our offerings and support them in every way possible to help them grow profitably."