Richard van Wageningen, CEO & CIS Orange Business Services Russia and is the Head the IMEAR (Indirect, Middle East, Africa and Russia) region.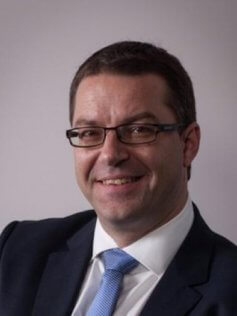 We live in unprecedented times, and SD-WAN is well-positioned to address new challenges in digitalisation and remote and distributed working. As a result, IT departments are re-thinking their approaches to networking, making software-defined one of the fastest growing enterprise networking sectors. However, success in SD-WAN requires careful planning and deployment.
A recent IDC survey found that 42% of respondents have already deployed SD-WAN either in part or in full, with 95% expecting to deploy it within the coming two years. This SD-WAN uptake drives rapid growth in the market, from $1.3 billion in 2018 to $5.7 billion in 2023 at a CAGR of 33%.
The increasing need for faster, secure access to cloud applications drives this demand for SD-WAN, alongside companies relying more on remote workers due to the ongoing pandemic.
Cloud-ready networking
SD-WAN deployments depend very much on the vendor offering, but essentially they enable customers to create a single network infrastructure offering up different connections, including MPLS and the Internet. Enterprises can use more expensive MPLS connections for critical data and use cheaper, public connections for less sensitive information. Benefits include full network visibility and centralised management capabilities across branch networks.
In essence, the goal of SD-WAN services is to deliver on robust, consistent performance and agility by routing data through the fastest, most reliable connection possible. In addition, it simplifies the distribution of services to branch sites without the need to send in an IT team. Bandwidth can be scaled according to requirements.
But we must not forget that SD-WAN is a new technology, and it isn't a magic box. Today's networks are way more complex than they were a decade ago. SD-WAN might be clever, but it can't significantly simplify the picture. Therefore, it is vital that enterprises carefully plan their SD-WAN transformation and don't underestimate the intricacies of the underlay network.
Not all service providers will focus on the underlay, especially if they do not provide the network. This is why it is essential to work with a trusted partner to avoid orchestration and compatibility issues down the road in your network transformation.
Without a stable, solid underlay, enterprises will not gain the benefits they expect from SD-WAN and risk having significant deployment issues.
As we all know, there is no one-size-fits-all when it comes to designing a network. This is where consultancy can be invaluable, providing a detailed understanding of your enterprise's infrastructure and applications to plan the best SD-WAN migration path, ensuring your SD-WAN design fits in with your cloud strategy and current infrastructure.
Don't forget security
I've lost count of how many times I've said to customers: "You can't talk SD-WAN without talking security". As more enterprises utilise critical applications in a distributed way, so the vulnerability landscape grows.
Traditional perimeter-based solutions won't work within an SD-WAN scenario. Instead, enterprises must look at dynamic security to protect their users and applications as the network transforms.
Therefore, it is little surprise that IDC advises security should be an integral part of the WAN design. It also advocates that enterprises carefully consider the security capabilities of potential SD-WAN providers as they go through the selection process.
SD-WAN is an ongoing commitment
It is essential to point out that SD-WAN isn't a tick-box on the digital transformation list. SD-WAN is a highly dynamic technology and it needs continuous end-to-end monitoring to provide the business resilience, agility, flexibility and scalability it can deliver. At the same time, ongoing tweaks to the network will enhance performance as the network evolves.
This, according to IDC, is why managed SD-WAN becomes a compelling choice. It complements the technical benefits of the SD-WAN architecture with a commercial framework that provides full life-cycle advantages. At the same time, it frees up IT teams to focus on business-generating projects.
IDC cites several points that enterprises should look for in choosing a managed SD-WAN provider, including the ability to "de-risk the deployment journey through automation spanning the planning, proof of concept (POC), design, configuration, and deployment phases". Alongside this, the analyst firm underscores the importance of the provider's global reach to ensure coverage matches business targets going forward.
Optimising your network for tomorrow
In the past twelve months, the world has become far more connected. Deployed effectively, SD-WAN offers the capabilities that enterprises need to keep pace with customer's growing digital demands.
SD-WAN, however, isn't a plug-and-play solution. As with any emerging technology, consultancy and careful planning are paramount to reduce risk.