Hussein Malhas, VP of Revenue for MENA, Turkey and Pakistan at Infobip shares his advice on what it takes to implement new technologies in order to deliver a frictionless customer experience.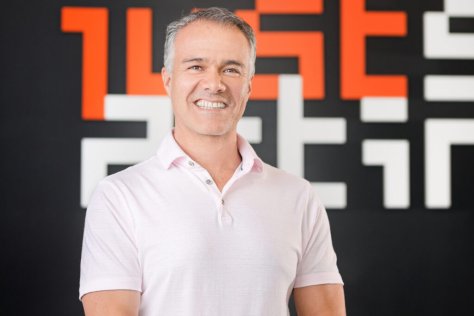 In today's ever changing digital playing field, it is not uncommon for companies to find themselves stuck somewhere between revaluating their current operations and asking themselves whether it is better to step up or to step away from cloud communication technology.
Change is never easy, but sometimes it is necessary. As Infobip's VP of Revenue for MENA, Turkey, and Pakistan, I am often at the forefront of negotiations with clients. They are seeking the service that will elevate them to a game –changer. With time, spotting that one slightly hesitant decision maker is a skill I have learned to perfect.
Your standard office dynamic will often consist of two teams. Team A has already researched the benefits of customer experience solutions, whereas Team B is still on the fence.
So, what are some of the key prerequisites that should be checked off prior to embarking on your digital transformation journey?
The first is always a willingness from top management to make the transformation, without a C-suite buy-in I must tell you that moving on to the next step will pose a challenge. Decision makers need to fully understand that engaging in technology will provide them with short-term and long-term benefits, from efficiency, to enhanced customer experience, to business impact, to that all too important ROI (return on investment).
Happy customers are returning customers, that part is obvious. However, inspired customers are the driving force behind business growth. Take a long and honest look at your business strategy and evaluate whether the client always comes first. Then take a minute to ask yourself, what changes do I need to make to ensure that all their needs are satisfied? And lastly, what role can cloud communication technology play in further accommodating these needs?
Lastly, and although easier said than done, companies must be ready to wholeheartedly embrace a growth mindset. Here, I will advise you to internally assess your willingness to make the change and build an office culture that not only embraces but celebrates digital transformation.
That is the first half of the equation, the second is a bit trickier, nonetheless, completely doable and dare I say, fun. Let us say you are sold, ready to make the change and excited about what is to come. I will advise you to review your current internal readiness; technology, team capabilities, workflows, and all. They do say "if you build it, they will come," however to build one must first create a solid infrastructure.
The narrative is shifting. and is focused primarily on customer journeys that are relevant, fast, and easy.  This is where cloud communication technology comes in. My advice to you is to be part of the change and enjoy the ride.
Infobip is coming to GITEX this October 17th- 21st offering visitors the chance to preview our one stop shop technology responsible for delivering next level cloud communication solutions for elevated customer experiences. You can find us at booth # H7-B10, halls 5-8.