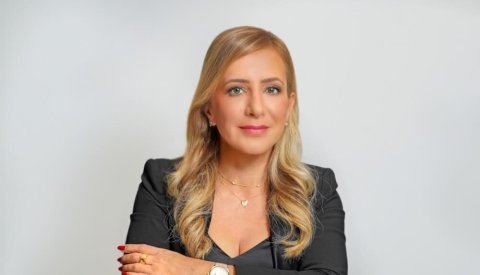 Maya Zakhour of NetApp tells Anita Joseph how the channel dynamics have changed since the pandemic and how NetApp's partners have experienced a seamless digital transformation journey since then.
Tell us about NetApp's participation at GITEX this year?
It's always a pleasure to be a part of GITEX, connecting again with our partners and customers. This year, it is even more special because now that all pandemic restrictions have eased much more, we feel like getting closer to our partners, in particular, and also to our customers, and we feel like we have a lot to share with them. We take this opportunity to reinforce that customers are always at the core of what we do, and customer excellence is key for us and for our partners. Keeping this in mind, we always have to come up with new solutions that address market needs and help ease the journey into the digital realm. Today, the journey is different with different customers but when they come to GITEX they are able to understand their journey better.
There's a lot of talk at the moment about virtual reality, and what this basically means is that there is a lot more data now than ever before. The future will be centred around data and the more we have the right solutions, the better. GITEX helps reinforce these solutions. So, it's not only the Metaverse and Artificial Intelligence that's really trendy now, but the journey to the cloud is also becoming advanced. A lot of partners and customers are confused about the journey to the cloud and GITEX helps them understand what this is all about.
How has the channel dynamics changed post the pandemic and the rapid digital transformation that's happening all around?
It's amazing to see how the pandemic changed all of us-not just in the way we do business and work, but it also pushed our partners to think differently about how they wish to evolve, cope with the future, be a perfect cloud partner, leverage the benefits of the cloud for their customers, how they can still maintain their business dynamics with the many challenges they face-the supply chain challenges, in particular. All this pushed them to start adopting new technologies and this is why it is important for partners to discuss and understand how they can bring their customers closer.
Coming to NetApp, we did a lot of acquisitions recently and all of this is helping to shape our cloud data services for our partners, so that they can resonate better with their customers. With cloud, everything is becoming more sustainable and easier.