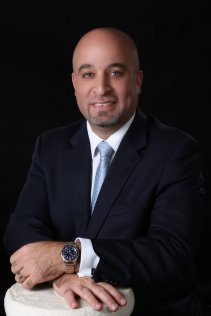 Maher Jadallah, Senior Director Middle East & North Africa at Tenable, on the launch of Tenable One and how it redefines the way businesses look at cybersecurity.
Tell us about the launch of Tenable One
At GITEX this year, we announced the launch of Tenable One, a revolutionary Exposure Management platform that unifies discovery and visibility into ​​all assets and assesses their exposures and vulnerabilities across the entire attack surface for proactive risk management.
Tenable One is exceptional in that it delivers context-driven risk analytics so security teams can move from reactive firefighting to prevention. Cybersecurity teams can anticipate and block threats before they can cause damage. The cloud-based platform identifies and assesses assets across the enterprise attack surface to gain a unified view of cyber risk.
One of the biggest challenges that enterprises face is the lack of actionable visibility to effectively quantify and respond to real exposure and cybersecurity risk. How does Tenable One help?
What must be kept in mind is that the average large organisation uses more than 130 cybersecurity point solutions, each with its own analytics and reporting. Discrete tools can lead to duplicate efforts and unintended gaps in security programs. This leaves security practitioners no clear path forward to tangibly reduce risk or succinctly communicate an organisation's security posture.
With Tenable One, organisations can easily translate technical asset, vulnerability and threat data into business insights and actionable intelligence vital for business decision makers and practitioners. This real-time translation of cyber risk answers stakeholders' hard-hitting cybersecurity questions – such as "how secure are we?" and "how has our security posture improved over time?" – by providing clear metrics to measure, compare and easily communicate cyber risk.
The Tenable One Exposure Management Platform could be the game changer the industry needs. Now organisations can pinpoint additional weak spots that could be targeted by attackers and utilise contextual, prioritised reporting to remediate vulnerabilities.
How does Tenable One help with vulnerability management?
The Tenable One Platform eliminates noise by bringing an organisation's entire attack surface – on-premises and cloud-based – into a single view. It aggregates vulnerability data across IT infrastructure, web apps, public cloud and identity systems. This helps security leaders anticipate the consequences of a cyberattack. Tenable One draws upon the industry's largest vulnerability management data set while understanding relationships between assets, exposures, privileges and threats across attack paths.
As a leading global Managed Detection and Response provider, the Tenable One Exposure Management Platform gives us a clear advantage in being able to offer customers a new way to visualise and then limit their cyber risk, as well as analytics that measure improvement over time. We bring peace of mind and help put businesses globally ahead of disruption.