Digital transformations are in vogue these days, with CIOs winning plaudits for efforts that fortify business operations, generate new revenues streams, or both. But before IT leaders can initiate a bet-the-house overhaul, many must author a far more foundational transition: IT culture change.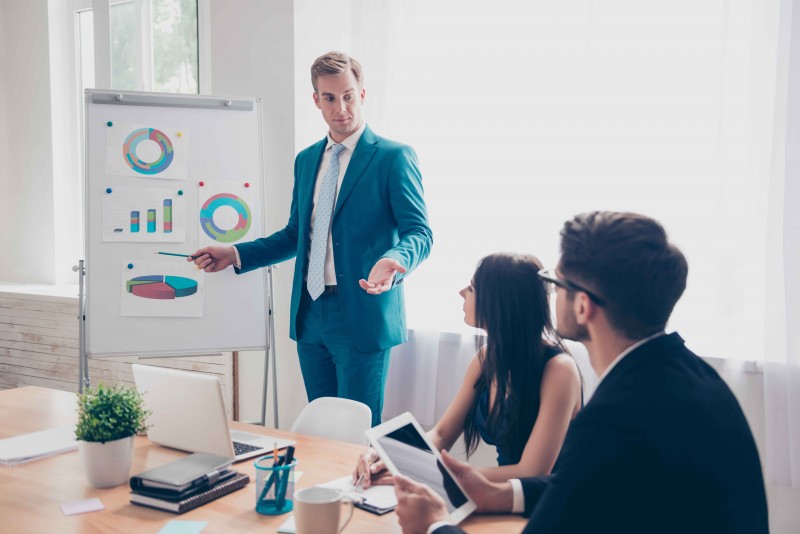 Rather than broken technology implementations, such as spaghetti legacy code and ERP upgrades running over schedule and over budget, these turnarounds are defined by toxic or anemic cultures emanating from mismanagement, employees who have gotten too comfortable with the status quo, or organisational disarray so profound that there can hardly be said to be any organisation at all.
Such situations require change agents, those who embody Marshall Goldsmith's ethos of What Got You Here Won't Get You There. A handful of such CIOs recently shared their turnaround stories with CIO.com so you can get a glimpse at what it takes.
Training the right talent
Change agent: Ben Cabrera, CIO of Covanta
After leading IT turnarounds at Pfizer and Schering Plough, Ben Cabrera is in the middle of his second IT shakeup at $2 billion energy company Covanta. When Cabrera joined the company as vice president of business services in 2009, he flipped roughly 40 percent of the staff because they lacked the requisite skills or exhibited apathy. In some cases, they suffered from both.
"People had gotten very relaxed and comfortable with the status quo, not realising that the world around them is changing and they think they can put off that change," Cabrera says.
Roughly two months later Covanta hired then CIO Stu Kippelman from Johnson & Johnson. They hired new staff and re-platformed Covanta in the cloud, installing Oracle, Amazon Web Services and Microsoft Azure, as well as SaaS applications such as Workday, Office 365 and NetSuite. "We flipped the organisation," says Cabrera. "It's amazing what happens when you bring in the right people."
Kippelman left in 2015 and, after some additional, less-than-ideal IT transitions, Cabrera was promoted to CIO last September. Now he is refocusing the IT department's efforts on a digital transformation, including key tentpoles such as big data analytics and internet of things.
Turnaround advice: Cabrera says the key to a healthy IT culture is investing in training for existing staff, demonstrating that they will grow their skills with the company. He says he spends $200,000 a year on training to keep the "organisation engaged and moving forward."
Accountability overhaul
Change agent: Jane Williams, executive director of IT for University of Missouri-St. Louis
When Jane Williams left IBM for the University of Missouri-St. Louis in 2017 she knew she was joining a cash-strapped organisation in flux. The school was suffering from reduced funding and declining enrollments. "It was a bad business situation," Williams says.
Although the CIO, CFO and provost all departed prior to her arrival, Williams says the IT "trains had been running." But that's about as good as the news got, as Williams notes: "I had to completely dismantle the power structure."
Williams inherited four managers who ruled IT with an autocratic model. Williams punted the directors and appointed competent IT directors exiled in the previous regime as "relationship managers" to work with business constituents.
Moreover, the department employed systems administrators who lacked management experience as managers; they'd inherited the title because it came with pay raises over time. These managers were overseeing up to four people each but had no clue how to manage. She also found individuals with specialized knowledge who essentially functioned as their own bosses. One IT worker responsible for database technology had manually solved problems over the years with no input. When she retired, it caused a mini-crisis. Williams eventually automated 80 percent of the worker's tasks with software.
Williams says she is aligning the school's IT and business employees, an effort that has already rescued a failing CRM implementation initiated without IT's help. She says her goal is to remake the organisation as innovative business partner to the university.
Turnaround advice: Instilling accountability in an IT organisation is key. "I was taken aback by the inability of people to understand and realise and accept their personal accountability in the results of the business," Williams says.
Centralising vision
Change agent: Eric Johnson, then CIO of DocuSign, now CIO of Talend
Eric Johnson joined digital signature software maker DocuSign as its first CIO in 2014 to find IT operating with "just a few folks holding things together with bailing wire and chewing gum." Johnson, who in January became CIO of software maker Talend, says there was no central IT organisation. "The folks that were there were doing a valiant job, but there was no strategy, vision or structure," Johnson says.
DocuSign hired Johnson to build up the organisation and drive scale. He first had to fix cloud computing consumption purchased by "people running around with credit cards" without rhyme, reason or oversight. "People think that if you go to the cloud it is all unicorns and rainbows, but it's still hard work," Johnson says of the challenges managing cloud software.
Johnson quickly hired new staff and created architectural governance around cloud consumption that is predicated on need rather than desire, balancing public cloud services with a private cloud. This initiative informed a self-service model, enabling engineers to reduce the time to complete computing tasks from 6 to 8 weeks to 6 minutes.
Johnson also built a data analytics program, based on the Snowflake cloud data warehouse, from scratch to help DocuSign track and eventually predict the likelihood that a customer will churn. For example, low usage and adoption of DocuSign suggests the risk of customer churn. Employees visualized business insights with software from Qlik. Johnson says the biggest challenge building out this platform involved ensuring the systems had clean, quality data, which would ideally help yield the most trustworthy results.
Turnaround advice: A modern IT organisation must not only partner with the business but have thought leadership concerning the business. "I don't go into org to be a ticket-taking type," Johnson says. "It's all about the culture," Johnson says. "Many times you can change the culture with the staff that's there, but sometimes you have to reboot the staff."
Reining in financial mismanagement
Change agent: Vennard Wright, CIO of Washington Suburban Sanitation Commission
Vennard Wright encountered a culture of complacency when he joined WSSC, a water services organisation that handles 480,000 accounts for the two largest counties in Maryland, in January 2017. Public sector employees, "aging in place" and comfortable with the status quo spent money on IT as if they were flush with cash. Wright quickly learned why: No single personal was responsible for financial management in the IT organisation. "No one could say how much money we were spending on what," Wright says.
Wright hired a financial manager and streamlined processes, adding controls and processes for expenses. But the Wild West approach carried over to contract management, so Wright streamlined contracting, reducing the number of consultants procured, as well as the rates they could command for service escalation. "We put a better cost management structure in place," he says, adding that he ultimately signed off on all expenses.
Wright also added governance for project management, eliminating work redundancy performed by cross-functional teams and ensuring more visibility into how IT projects were executed. And he created standardised operating procedures to ensure that WSSC leveraged repeatable processes. This made it easier for the business to understand how to interact with IT.
Turnaround advice: Leading change at an organisation sometimes requires CIOs to eradicate "hero culture," in which IT rides in to save the day from a failed implementation. "We needed to get away from the culture of being heroes responding when something happened to being a lot more deliberate in how we operated," Wright says.