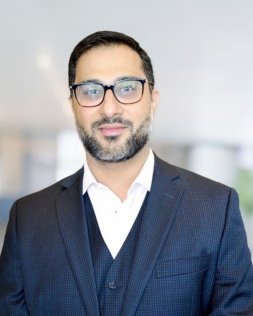 Vibhu Kapoor, Regional Vice President, MEIA, Epicor Software, outlines the issues businesses may face with cloud transformation, the metaverse and tech trends.
Q1. Cloud is the future. However, it's clear to see that across the region many have struggled with the demands of cloud transformation. Can you outline to us why you believe many enterprises have encountered issues transitioning their operations to the cloud – and what cloud model do you believe businesses should adopt?
Yes, in certain sectors business have encountered issues migrating to the cloud for several reasons. For a long time, there was uncertainty around the cloud because of where it resides. It had to be in country and few years back most of the countries were not ready with their cloud platforms available in country. So, nobody wanted the data to go out.  For example, in government and financial sectors like banking did not believe the cloud could offer the right level of security and so some sectors did not move because of the way their data resided, and the trust on how their customers data was managed was low.
IT communities were resistant to the change too. What if we move to cloud? Does it make us redundant? Does it make our job more difficult? Do we need lesser number of people so that kind of insecurity came into the IT community There was a general feeling of insecurity that this new technology would make IT departments redundant.
Tools and technology also discouraged customers because everyone was in the learning stage. Everybody was still in the learning phase. Like when you're an infant, you can't run straight away you need baby steps. So, we have now come out of those baby steps. We know how the tools work. We know how the technology works, the IT community, the vendor community, the system integrator community, which is an integral part of cloud transformation for any customer, is more ready than it was in the past.
Cloud has now matured, and businesses are looking what they need to do to remain competitive with their technology. If it's straightforward if you are in the industry which allows you to host your data on a multi-tenant environment, customers should go for it because it provides the right cost of ownership.
No one should host most of the data or applications on cloud, but if you're industry doesn't allow you to post everything to the cloud, and has to be on-premises, then a hybrid cloud approach would be the solution. What is not mission critical for you can be hosted on cloud, whereas the mission critical data can stay on premise and the hybrid approach will be a good one.
Q2. Over the last 12 months, we have seen more and more mega investments being made in the Metaverse. What are your feelings on the Metaverse – and what opportunities does it hold for stakeholders in the IT and tech industry?
The metaverse will change the way manufacturers work on the shop floor. A shop floor worker could have a virtual software of the factory floor on their device ie., a digital twin of the physical machinery, and without entering the factory or without entering the plant, can operate the machine, stop the machine, increase the production, or reduce the production. The shop floor worker will be able to adapt the production working with real time robots in the factory to do the job for you.
With an already shrinking talent pool seen in manufacturing, businesses can also benefit from this innovation and technology and upskill their workforce into other areas to fill labour gaps. Having the ability to do practical things in the virtual world will be huge turning point in this sector. Unlike real life prototype process which may need a series of customisations, users will be able to virtually walk up to that product, move, test, or adapt it, remotely, removing the need to build costly infrastructures, saving both time and money.
Q3. We have talked about digital transformation and cloud transformation, but how critical is it that enterprises get their security transformation right? Cyberattacks are on the increase, what do you think are the best practices businesses need to adopt when it comes to protecting their organisation?
Cyberattacks are becoming more intuitive and it is critical for business to take important steps to protect their business. These include:
Educating employees on, how to identify and ways to avoid, phishing
Regularly patching your software to address any vulnerabilities.
Ensuring your systems and technology is up to date with anti-malware software
Making sure your business uses an email provider with a robust filtering and multifactor authentication technology
Ensuring your systems are protected behind firewalls
Continuous updates, continuous upgrades and patching your software is very, very important. So, if you're an on-premises deployment, it gets a little bit harder because you're doing it all alone by yourself, trying to see what's happening in the world. But if your data was in the cloud, cloud vendors can give you that level of security. So, it's very important to be updated on the latest software.
Educating your employees, educating yourselves, and your customers, is important too. Keep them posted, continuously, holding sessions on how important security is and most importantly cyber security as attackers will always find a new way of doing things so the need to protect your business never goes away.
Q4. We know that technology is advancing rapidly – and some analysts are predicting a decade of disruption. What is your vision for the future in terms of the tech trends that are really going to drive change and foster further innovation over the next 3-5 years?
We are already seeing businesses moving to smart factories; the integration of traditional manufacturing, industrial factories and smart technology across value and supply chains to automate production processes in real-time. An example of this being a machine or robot fitted with sensors interacting with another machine based on the ERP data received. Epicor Advanced MES helps operators manage operational control can simplify processes and help monitor energy consumption and the digital technology landscape will continue to disrupt the industry, innovate, and adapt to everchanging needs of the global economy.
Machine learning algorithms will be built into software so that machines can become smart enough to perform complex actions with intelligent human collaboration. We will see robots working alongside humans with the humans doing the innovation or making adaptations before handing over the production process.
Manufacturers will invest in digital twins i.e., a digital representative of a real product, to better understand and optimise their business real-time. Combining this with manufacturing 'in the metaverse' will change the way for innovative technology in this sector. Users will be able to move, adapt or pivot in accordance to business or customer need.
3D additive manufacturing will power alongside robotics and intelligent systems to engineer and build more cost-effective manufacturing options.
Q5. We live in the 'experience economy' – and it is critical that businesses get their CX right, or they will lose customers and businesses. What do you believe are the key requirements to be successful in the new digital economy?
It is very much critical that business get their omni-channel customer experience right or they may lose customers, and depending on the experience, on a wider scale, their business reputation. One bad experience is enough for 85% of customers to stop doing business with a company so it is crucial that business get customer experience right.
Understanding your customers will become key. Businesses no longer look to competitive pricing as the way to attract or retain customers, having the right if not, superior customer experience will be an important factor.
Technology can play a big part in delivering good customer experiences. So, businesses must make sure their technology is intuitive, easy to use and integrates with channels their customers already use.
Having the right technology to facilitate for example., chatbots such as natural language processing chatbots that get increasingly better at understanding the inputter and intuitively predicting responses.
Ultimately businesses that make 'being a customer' as easy as possible and solve their problems will be key to being successful in the digital economy.