Spokesperson: Gaurav Mohan, VP Sales South Asia, MEA & CIS at NETSCOUT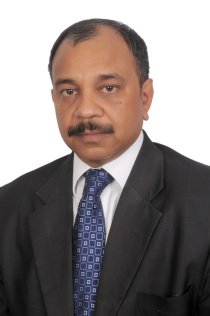 Can you explain to our readers the rise in cloud migration across the GCC and UAE?
Cloud computing is increasingly critical in today's business world. Recognising the advantages of these technologies, businesses in a wide range of industries are implementing and updating cloud strategies to speed up their digital transformation efforts. According to the International Data Corporation (IDC), the GCC public cloud market would reach around US$2.3 billion by 2024, more than doubling in value.
Hybrid cloud techniques are also becoming more common among enterprises. It is an excellent solution for many firms because of its ability to respond to business needs by changing applications and services across private, public clouds, and on-premises data centres. In addition, according to a recent study, around 85 percent of surveyed UAE C-suite executives expect to use hybrid cloud solutions because of their numerous benefits in terms of flexibility and cost savings.
What kind of challenges might end-users face during migration?
Delivering uninterrupted, secure, high-performance services that reassure end-users before, during, and after workload migration to the public cloud is the difference between success and failure in today's highly demanding digital environment.
Unhappy end-user complaints may appear to be an IT issue, but they can greatly impact the economy. Consider a corporation with employees in regional and branch offices who utilize a critical application for its just-in-time supply chain. When the corporation switches that software to the public cloud, consumers immediately complain that the app's performance is significantly slower. As a result, personnel is unable to keep up with inbound orders, causing customer service to suffer and revenue to feel the brunt of delayed orders. In the case of this company, cloud application performance issues created significant reputational risks for the business.
Problems like this are sometimes amplified when IT troubleshooting tools produce unclear answers. In the case mentioned above, the company's application had a legacy design that was never supposed to run over high-latency lines. As a result, when user actions become "chatty"—that is, when many individual transactions are involved — latency is introduced, leading the app to become slow or unresponsive. Users that are dissatisfied put pressure on IT to locate the source of the problem.
How can businesses ensure the end-user experience when migrating to the cloud?
A company should strive to transition workloads to the cloud so that they function efficiently, with minimal downtime or impact, and with more flexibility than legacy infrastructures can provide. Organisations must have sufficient visibility over workload performance and service levels.
Improved service edge visibility is critical for IT businesses looking to lift and relocate legacy applications to the public cloud.
What makes Cloud Monitoring the key to providing visibility at service edges?
Advanced cloud monitoring tools can be used by businesses to examine application behavior and disclose the impact of additional delays in the time it takes to execute multistep end-user actions.
When the performance of mission-critical applications is dependent on service quality offered by a public cloud provider outside of traditional IT control, identifying the root cause of latency issues becomes increasingly important.
As a result, cloud monitoring can help IT determine how well an application performs in the cloud and whether the provider achieves established service level agreements. Finally, service edge visibility will allow IT to ensure that performance is satisfactory and that end users are happy.