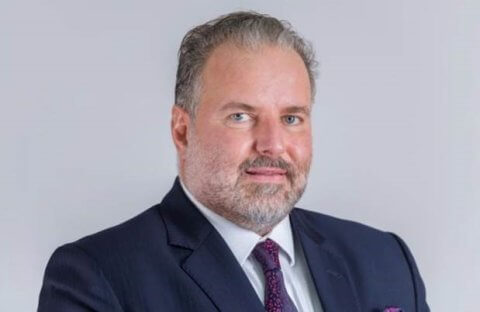 Fady Richmany, Regional Vice President & General Manager, SEEMEA, Commvault discusses the future of cloud transformation, metaverse aspirations and disruptive technology in the leadup to GITEX 2022.
Q1. Cloud is the future. However, it's clear to see that across the region many have struggled with the demands of cloud transformation. Can you outline to us why you believe many enterprises have encountered issues transitioning their operations to the cloud – and what cloud model do you believe businesses should adopt?
When it comes to ransomware and suffering an attack as a result of a cyber-criminal, it's not a matter of 'if', but 'when' – companies of all sizes are being attacked, and they need the broad fundamentals of data protection to keep data safe. This is exactly what we help customers do.
And we do so by building in layers of technology and processes that give customers peace of mind that we can help them avoid and/or recover from an attack, all through a single pane of glass.
These ransomware threats are not going away, which is why we continue to innovate our leading edge Commvault and Metallic Software-as-a-Service (SaaS) offerings. You should always search for a cloud offering that can offer you protection across all workloads and is also versatile in its solution offering in how it proactively keeps your organisations' data safe. Herein lies the power of SaaS – it is simple, flexible, and cloud-delivered solution that could effectively protect and secure data. No-hassle deployment, no big up-front expenses, no backup infrastructure to manage. A "pay for what you need" model enabling simple scalability as your business grows.
Q2. Over the last 12 months, we have seen more and more mega investments being made in the Metaverse. What are your feelings on the Metaverse – and what opportunities does it hold for stakeholders in the IT and tech industry?
There is still much uncertainty about the metaverse. However, one thing we do know is that there will be a huge increase in data on the move.
When thinking about data security in the metaverse, the basic arsenal of legal measures is already there. However, from a business perspective, the key consideration with a presence in the metaverse will be with issues of responsibilities. The IT industry already struggles with issues in the cloud where it isn't always clear who is responsible for various layers of infrastructure, data and setting the adequate control measures.
The metaverse will complicate responsibilities further as there will be an indefinite number of stakeholders which are only lightly regulated, and businesses will need to rely on private agreements and contracts between parties.
One possible direction for protecting your data is more transparency for service providers and less anonymity for the users in this new environment. This is certainly a matter for future discussions.
Q3. We have talked about digital transformation and cloud transformation, but how critical is it that enterprises get their security transformation right. Cyberattacks are on the increase, what do you think are the best practices businesses need to adopt when it comes to protecting their organisation?
Since the pandemic, and with that, the elevation of those either working from home or on a hybrid basis, the risk of ransomware and cyberthreats has sky rocketed.
Our team has the ability to solve even the most complex data problems for our customers. Every single day, customers face mass data sprawl and increasingly new and different workloads. While on the other hand, cyber-attacks are on the rise, sophisticated and well-funded, ransomware can easily take an enterprise infrastructure and data. In addition, IT and security team has mounting pressure to protect data while moving to the cloud.
Here at Commvault, we're fortunate to be in the data protection business for 26 years; so we know a thing or two. That's why more than 100,000 organisations have trusted Commvault for their data management.
My recommendation for best practice in defending yourself against these threats, is that you can never be too careful. Protect your data and fight ransomware with a Zero Loss Strategy to better plan, manage and reduce the impact of a ransomware attack. Your organisation must always be proactively searching for the best data protection tool or software – which is why our latest capability, Metallic ThreatWise, is the perfect solution. With ThreatWise, Commvault is further defining data security with an early warning that no other vendor in this space provides, alongside award-winning backup and recovery It uses decoys to proactively bait bad actors into engaging fake resources, spot threats in production environments, and arm businesses with tools to keep data safe.
Q4. We know that technology is advancing rapidly – and some analysts are predicting a decade of disruption. What is your vision for the future in terms of the tech trends that are really going to drive change and foster further innovation over the next 3-5 years?
Of course, ransomware is and will always continue to be one of the greatest fights a business faces.
For both our private and public sector customers, a huge target now is the recognition that strategies made during the height of the pandemic to rapidly adjust to support a remote workforce – have left them more exposed to critical business risk – especially in the form of Ransomware.
Being able to defend yourself proactively will become an increasing priority for businesses of all sizes as they begin to gear themselves towards the security side of technology. Cybersecurity and automation will continue to be at the front of mind of our customers, and through our conversations with them – we know they need new and intelligent ways to back up their data.
Through Metallic ThreatWise, we see an investment not just for here and now, but for the future as well. This is a next step into cyber deception technology – an early warning system that no other vendor in the market can offer. We listen to our customers, and we will always strive to find the best solutions to protect their most critical asset – their data.
Q5. We live in the 'experience economy' – and it is critical that businesses get their CX right, or they will lose customers and businesses. What do you believe are the key requirements to be successful in the new digital economy?
One of the keys to attracting and retaining new business and customers in this industry is to have a complete data protection portfolio, which at Commvault we are proud of. What I mean when I say complete is the capability to manage and protect your organisation's data across all workloads; physical, virtual and in the cloud. To take this a step further, we offer even more simplicity through a single pane of glass management for all of our solutions.
We execute relentlessly and continue to deliver industry-leading innovations. Commvault offers less complexity, more security, ransomware protection, and immutable copies in cloud, helping meet all a customer's workload requirements.
We are already delivering exactly this to thousands of customers all across the SEEMEA region, but especially so with customers in UAE and KSA including Dubai Police, United Arab Bank as well as leading players in regional Telco, Finance, Government and Educations sectors – Meeza in Qatar, Saudi Telecom Company (STC) and Jeddah University in KSA.