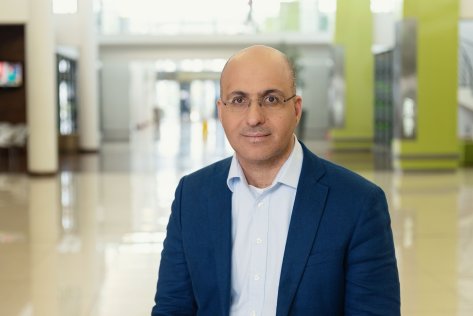 By Sam Tayan, Head of MENA at Zoom
We've all heard of the term "hybrid work" as organisations have changed how they operate to keep up with the dynamic business environment. However, what does success in a hybrid workplace entail, and how can employers prepare their hybrid employees for success?
A recent study found that after switching to hybrid work in response to the Covid-19 pandemic, 85% of UAE companies experienced an increase in productivity. Furthermore, almost 7 out of 10 UAE-based businesses fear they would lose employees and be unable to recruit new talent if they do not address their hybrid work plans and processes.
The evidence is clear: hybrid work will continue to exist as long as industries and employees prefer a flexible work environment. While the majority of employees found it effortless to establish relationships virtually, many still prefer to engage in team-building exercises in person. Organisations should implement the following tactics to cater to the various needs of employees and create a more intelligent hybrid model.
Understanding the Future of Work
As we enter a new era of hybrid work, organisations must foster a collaborative and engaging working environment. To achieve this, employers must pay attention to their staff members' concerns and pain points. Employees have specific needs and creating a better employee experience requires understanding those needs and perspectives.
Additionally, employers need to invest in empowering and upskilling their workforce. This entails giving staff members the instruction and best practices to improve their capacity to connect and collaborate remotely with their co-workers. The future success of organisations depends on the provision of the tools and technology that enable dynamic collaboration.
Investing in collaboration technology
If organisations can provide solutions that encourage productive collaboration and communication, effective work can be accomplished nearly anywhere.
According to Harvard Business Review, companies already proficient at managing their teams remotely over the past year have been 5-8% more productive. However, they also estimate that most organisations have seen a 3-6% decline in productivity due to declining employee engagement and ineffective collaboration.
Organisations should implement unified communications to ensure consistency and flexibility.
When hybrid employees work from home, the office, or anywhere in between, they require features and resources that allow them to be successful no matter where they are.
Implementing a unified communications solution is one of the most effective ways for organisations to prepare their employees to be successful and efficient, both in the office and remotely. An enterprise-grade unified communications solution can help organisations create a consistent technology experience while incorporating flexibility into their workspace philosophy.
Creating Video-Ready Workplaces
To accommodate the new, more adaptable workforce, businesses must reconsider how they intend to use their office space.
This means adopting conference room solutions that enable companies to design flexible meeting areas to suit their unique requirements—from intimate huddle areas to sizable all-hands conference rooms. Moreover, modern integrated room systems with functions like touch-free controls, wireless screen sharing, and real-time annotations with whiteboarding will boost collaboration and engagement,
Prioritising Flexibility
The workforce no longer accepts pre-pandemic workplace antiquities and demands more freedom and autonomy in their daily lives. In doing so, they're ushering in a new era of work defined by employees' ability to perform at their highest level from any location.
Organisations in the region are reinventing themselves. Strategic technology adoption is more than just a requirement. It also serves as a driver of opportunity and differentiation. When equipped with the right architecture, today's organisations can usher in a new era of communication marked by adaptability and innovation. This way, organisations will be able to provide meaningful, memorable experiences within this new hybrid landscape.