By Jan Wildeboer, EMEA Evangelist, Red Hat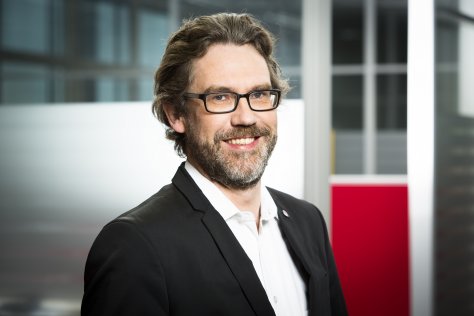 Companies will soon be spending more than half of their IT budgets on digital transformation. According to the "Digital Transformation Spending Guide" by market researchers from IDC, spending is expected to reach a value of 2.3 trillion US dollars in 2023. The figures are promising, but many new technologies are introduced without feedback from the people who will later work with them.
Even within a company, new applications are developed and built without input from other stakeholders. However, the fault does not lie with the IT department – rather, it is a fundamental problem: the lack of communication between all stakeholders and the unwillingness to learn from each other.
So how can companies foster a culture of shared responsibility? The answer lies in an open and honest environment that facilitates discussion and collaboration to achieve change. Red Hat's open source ethos is all about communities. In this sense, grassroots developer communities drive creativity that leads to new ideas, new applications and new solutions.
Companies are communities as well, and this is true in every industry, from automotive to retail to finance. Instead of working together, however, one often encounters a strong sense of competition between the individual departments, especially in large companies – which is sometimes even explicitly encouraged by management.
Open source principles change cooperation
However, creative solutions and ideas only emerge through close cooperation and constant exchange. Particularly in the implementation of digitisation projects, a comprehensive and shared understanding of the processes to be transformed is one of the crucial success factors. If this basis is not created, misunderstandings and consequential errors will run through the entire project.
It becomes particularly tricky at the point where the technical requirements are to be translated into solutions that can be implemented by the developers. After all, they will ultimately develop the software in the way they understood the specification.
One method to prevent dissatisfied customers and stakeholders as well as a lot of wasted budget and wasted time is the "event-storming" modelling approach. Equipped only with heaps of sticky notes, developers and users meet to exchange their visions of the planned software. The key is that the group works together to find a solution and create a shared understanding of how the software will support business needs.
Event-storming is an example of a new business philosophy and strategic process that runs as Culture-as-a-Service (CaaS). IT-as-a-Service is an operating model where a company purchases turnkey IT services on an as-needed basis. CaaS, in turn, creates a holistic framework that facilitates inclusion, discussion, knowledge sharing and best practices.
This creates an open organisation where new ideas emerge and collaboration becomes the norm. CaaS also finally dispels the notion that IT is nothing more than a cost centre: IT is at the heart of absolutely every area and process in a modern enterprise. With the new framework, the IT department can realise its full potential and become the centre for innovation. However, this requires a fundamental shift in thinking: individual division heads need to collaborate with their IT colleagues, while developers and technical teams need to shed their introversion and cultivate a more open culture.
Encourage the constant exchange of ideas
In practice, this means that the IT department involves its colleagues from the business departments in the software development process, using the group modelling methods already mentioned. The result is that both parties are equally involved in the development of a solution that drives a new business process. With one key advantage: the business stakeholder, i.e. the customer, feels so involved in the new process that they support it and promote it throughout the company.
The approach is reinforced by closed feedback loops and decentralised systems that encourage a constant exchange of ideas. Both also ensure that diverse voices from across the organisation are heard, successes and failures can be discussed equally, and the performance of specific processes and applications can be measured. As a result, projects can be cancelled if necessary, others implemented instead, or older ones revived – this time with a new perspective.
Companies will continue to invest in proprietary applications and services. But most of them are suitable for basic tasks, so companies should rather think about developing and creating business-specific applications themselves. Or supplement solutions with compatible, internally developed functions that benefit all parties involved.
CaaS offers companies the opportunity to analyse the performance of proprietary third-party systems and use this data to develop a new breed of services and applications based on open standards. In turn, they can choose open source development tools that are right for their needs and create the infrastructure needed to build new applications.
The result is an open corporate culture
CaaS takes process management and people management to a whole new level. Companies that already use open source solutions and participate in communities have a clear starting advantage and are well prepared for the future. From Infrastructure-as-a-Service with a focus on the operating system to Platform-as-a-Service for the development and deployment of applications, the evolutionary line leads directly to Culture-as-a-Service and thus to an open corporate culture as lived by Red Hat – and as it is finding its way into more and more organisations.