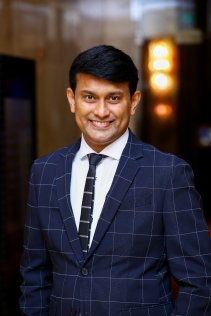 Sakkeer Hussain, Director, Sales and Marketing, D-Link Middle East and Africa, discusses the demands of cloud transformation, the metaverse and cyber-protection.
Q1. Cloud is the future. However, it's clear to see that across the region many have struggled with the demands of cloud transformation. Can you outline to us why you believe many enterprises have encountered issues transitioning their operations to the cloud – and what cloud model do you believe businesses should adopt?
While everyone knows cloud is the future, organisations are struggling to migrate their operations to the cloud for several reasons. This includes data sovereignty and security concerns, vendor lock-in and shortage of required skillsets. Sometimes it is the fact that they have already made a huge investment for data centres and are now hesitant to spend more to move to the cloud. Within the region, with global hyperscalers setting up regions here, the data sovereignty and security issue is gradually becoming less of a concern. Companies can avoid vendor lock-in concerns by implementing a multi-cloud strategy and retaining the ownership of their data assets. The industry has identified that cloud skills gap is a serious problem and are undertaking measures to counter them from having trainings, mentoring programs and certifications.
Q2. Over the last 12 months, we have seen more and more mega investments being made in the Metaverse. What are your feelings on the Metaverse – and what opportunities does it hold for stakeholders in the IT and tech industry?
The metaverse is fast moving away from being just a buzz word as more and more regional companies understand the benefits of investing in this virtual realm. Recently, Dubai has announced a new Metaverse Strategy to be led by Crown Prince Hamdan bin Mohammed Al Maktoum. Under this strategy, Dubai's metaverse sector aims to support 42,000 virtual jobs and add $4 billion to its economy by 2030. This is huge and reinforces the opportunities in the metaverse. From branding and marketing, enhanced customers experiences, immersive entertainment, the prospects are endless.
Q3. We have talked about digital transformation and cloud transformation, but how critical is it that enterprises get their security transformation right? Cyberattacks are on the increase, what do you think are the best practices businesses need to adopt when it comes to protecting their organisation?
Security transformation is critical and must be the underpinning layer of all old and new technologies that an organisation uses. The investment in an advanced technology will prove to be fruitless if there is no thought on security first. Today most technologies do come in with built in security. However, that is not sufficient. Organisations must clearly define their security strategy and implement it while also constantly evaluating it to ensure the measures are continuously protecting their critical assets and infrastructure. Best practices include having firewall security, router security, WPA2, email security, DLP technologies, zero-trust policies, data backup and so on.
Q4. We know that technology is advancing rapidly – and some analysts are predicting a decade of disruption. What is your vision for the future in terms of the tech trends that are really going to drive change and foster further innovation over the next 3-5 years?
AI and automation will continue to disrupt traditional business models. Blockchain and related technologies will promote growth and transform the world. Quantum computing will help achieve tasks that were previously impossible, opening the door to many opportunities. Metaverse and XR will drive further innovation in the way we do day-to-day tasks. Seamless connections and smart everything will be a norm.
Q5. We live in the 'experience economy' – and it is critical that businesses get their CX right, or they will lose customers and businesses. What do you believe are the key requirements to be successful in the new digital economy?
For successful CX, organisations have to understand what customers want and how that evolves over time and with technology advancements. At D-Link, we ensure we are offering customers easy, secure and seamless experiences every time by integrating technology innovations and listening to them. The essence of customer experience does not change – engagement and delivery – and now we have to find the right ways to do it in the digital world. This includes hyper personalisation, seamless platforms, enabling phygital experiences, being available across all channels and so on.