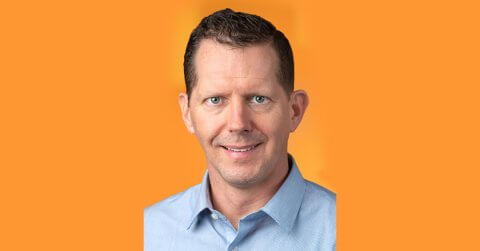 By Douglas McDowell
In 2023, companies will live and die by their data strategies.
Massive increases in information generation, the cloud, and innovative technologies will be front of mind for database managers, all while an uncertain economy continually threatens budgets.
For companies to build and maintain exciting applications that customers love while increasing the bottom line, they need to plan, adapt, and execute effective plans for their data and databases. Businesses who cannot sort through key data, process it, and derive valuable, actionable insights will struggle.
With the value and volume of data continuously increasing, if an organisation wants to gain an edge over the competition, it will turn to observability, artificial intelligence, and machine learning (AI/ML), all while scaling up its infrastructure in cost-effective ways.
Cloud-Hosted Databases Usurp Data Centres
Over the last few years, the amount of information enterprises have collected and generated has exploded (2.5 quintillion bytes are created every day), and there are no signs of slowing. To accommodate this rapid growth and implement strategies to effectively manage, analyse, and gain intelligence from the information, organisations continue to invest in cloud-hosted database services.
Compared to on-premises data centres, cloud-based solutions are not constrained by the same operational or technical requirements, making them more scalable and capable of storing and processing ever-expanding amounts of data. When managed well, they are also generally more cost-effective and enable improved performance across an organisation's tech stack. Cloud providers cut the maintenance and upkeep associated with physical data centres and regularly update their technology for the end-user's benefit, ensuring the stable availability of services.
As a result, 2023 will be the first year cloud-based data services and storage will generate more revenue than their on-premises competitors. This might sound like a death knell for on-premises data centres, but don't write off physical solutions just yet.
On-premises Provides Important Alternatives
Despite rapid growth and enthusiasm for cloud services, in the face of a potentially challenging economic environment, budgetary constraints may force some organizations to slow their investments in the technology. Though studies have shown companies can save an average of 15% by migrating to the cloud, the immediate costs can be expensive. Estimates suggest some workloads could cost as much as $500,000 or more to migrate because of the complexity and sheer amount of work involved.
Due to inflationary factors, some cloud service vendors are also raising prices for their pay-as-you-go models, putting additional pressure on end-users. These budgetary constraints coupled with rising costs will ensure that on-premises providers continue to play a key role.
Beyond costs, the simple truth is that not all database workloads perform better in the cloud. Some perform better in data centres and migrating to the cloud may break what doesn't need fixing. So, with many organisations still wary of security concerns and misconfigurations associated with migrating databases to the cloud, on-premises solutions will continue to play a role in 2023.
Observability Improves Efficiency and Alleviates Cloud Concerns
In 2023–whether a business chooses to store its data in the cloud or in data centres–organisations will inevitably have concerns related to cost, productivity, and efficiency. Next year, observability will increasingly serve as a critical source of relief helping businesses to optimise their data operations and ease related concerns.
Over the last several years, observability has evolved. The market now has a better understanding of what observability is and the value it delivers, which has led to increased adoption. Modern observability offerings provide single-pane-of-glass visibility into an organisation's IT environment and databases, regardless of whether a business is leveraging an on-premise, hybrid, or multi-cloud infrastructure for its data needs. With observability, teams can discover, map, and understand their data estate, making it easier to ensure data is available, operations and applications are working efficiently, and business is getting done.
In 2023, AI and ML-powered observability solutions–including those which can layer directly into cloud hyperscaler technology–will play a more pivotal role in helping database teams simplify their complex environments to optimise performance and reduce costs.
Deep Learning Takes a Big Leap Forward
As technology innovations continue to scale, AI and ML use cases grow every day. To effectively leverage these exciting new advancements, tech teams must ensure their organisation's database management solutions are of the highest quality—the data is the most critical aspect of a successful ML project.
The next evolution of AI, ML and deep learning—designed to mirror the way humans acquire knowledge–is already on the horizon (studies show the market will grow to $526 billion by 2030) and will be powered by database evolution. These deep learning advancements will require more optimised databases with near-zero latency, almost unlimited throughput, and scalable processing power.
In 2023, forward-thinking companies focused on innovation will look for opportunities to upgrade to more robust and efficient databases. Powerful databases will enable companies to reach untold heights of innovation and address some of the world's most critical issues with new possibilities for impactful change in healthcare, robotics, energy, and many other fields emerging all the time.