How can telecom operators offer a more integrated omnichannel experience and develop new products and services to meet the needs of their customers?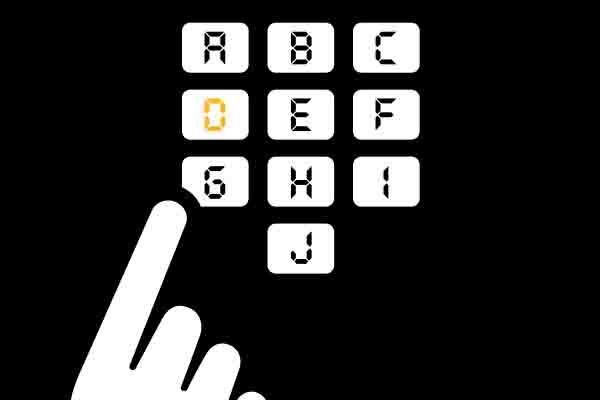 The telecommunications industry has been critical to the process of digitisation across other sectors, yet the industry's own efforts to transform the way it markets, sells, and supports its services have arguably lagged. Telecom operators have fed the digital revolution, but these days, disruptive OTT users are providing a host of data hungry services that are forcing telecoms to take a fresh look at data provisioning. To address these issues, some say that telecom operators must offer a more integrated omnichannel experience and develop new products and services to better meet the needs of their customers.
Many core communication services provided by telecom operators are being substituted for OTT technologies forcing telecom operators to find new ways to stay competitive. Andreas von Maltzahn, Associate Partner, Delta Partners, sees several key areas in which telecom operators can adapt. "Telecoms must transform and embrace the digital way of doing business," says Maltzahn, "because OTT and digital alternatives are challenging current business models and strategies." He indicates three main areas on which telecom operators should focus in order to meet these challenges. "Digital customer service, agility and efficiency," he says.
In terms of digital customer service for the next generation of users, Maltzahn explains, "We need to ensure the telecom value proposition addresses the needs of digital natives in terms of offer, price, customer touchpoints and relevance." He proposes the use of advanced analytics to tailor value propositions to specific segments. "This will help operators get the balance right between data, speed and price," he says.
In a world moving at the speed of the Internet, Maltzahn pinpoints efficiency as key to success. "It is critical to ensure that telecom operators' IT systems and processes can enable a fast time-to-market for new products and services," he explains.
Speed alone is not the silver bullet, of course. Quality of service is a must in the telecom industry. Competitive pressure from fellow telecom operators as well as new competition from OTTs creates a critical need for efficiency. "Answering this need for efficiency," Maltzahn warns, "can require a complete redesign of the provider's operating model in order to create a cost-effective organisation with a scalable network. If done correctly, it will allow the extraction of value from underlying assets, such as infrastructure, customer data, billing capabilities and more."
Rakesh Lakhani, Head of Mobile Broadband, Ericsson, Middle East, believes the transformation to a digital model will be relatively simple for telecom providers. "Their scope of work is already heavily entrenched in the information and communications technology space," says Lakhani. He predicts, "In order to experience a seamless transformation, operators have to diversify their offerings to encompass the requirements of today's smart device and data-centric work."
One reason OTTs are so disruptive to telecom operators is their use of operator networks without revenue sharing. To mitigate this issue, Lakhani suggests a change on the part of the operators. "Operators have to completely diversify their offerings from merely telecommunications and broadband," he says. "This includes offering managed services such as cloud based solutions and security, small cells deployment to meet the requirements of the Internet of Things and M2M communication, OTT solutions as well as offering a suite of OSS/BSS services to their end-users."
Diversity of services, digital customer service, and a focus on agility and efficiency are all appropriate solutions for beating back the tide of disruptive OTTs. However, operators can be left wondering just how to initiate these changes. Rethinking IT infrastructure and operating models may be a real possibility for many telecom operators in order to remain competitive.
Maltzahn suggests that telecom operators should set the bar high. "They should aspire to provide any type of service in a highly scalable and cost effective way, regardless of the technology used." This would require restructuring current business models for many operators. He suggests that these goals can be met by creating a unified and agnostic network infrastructure that leverages an IPbackbone linking to a convergent wireless, wireline, Wi-Fi, small cells or other network. This may, indeed, provide the best connectivity at the best price.
Lakhani is optimistic in the face of rethinking and restructuring telecom infrastructure. "Luckily," he says, "operators are perfectly poised for an ICT transformation as they are already in the business of technology. Their transformation mainly entails a diversification of products and services, as well as infrastructure upgrades, as opposed to a complete remodel of the IT infrastructure."
However, in terms of current business models, Lakhani also acknowledges that changes are needed. "The communications model as we know it has changed completely, taking an entire industry through a transformation story," he says, adding, "Operators will have to change their business strategies to create opportunities for revenue growth."
Operators in the Middle East can look to recent predictions that the region will experience a 14 fold increase in mobile data traffic between 2014 and 2020, and that LTE subscriptions will reach 210 million by the end of 2020. In order to capitalise on this influx of new users, Maltzahn recommends operators, "Create performance gaps for competitors and engage in strategic partnerships for innovation." He believes, "By managing and measuring user experience, showcasing performance leadership, and creating innovative offerings, operators will be able to monetise the usage of their products and services."
The future of telecommunications, both regionally and globally, shows an emerging IoT market, which offers telecom operators an opportunity to capitalise. Lakhani believes that a number of emerging technologies will play a significant role in providing such opportunities. "Managed services and software defined networking," he says, "will optimise networks and the customer experience. Additionally, M2M solutions will provide operators with alternative revenue streams by allowing them to service industries such as the automotive and oil and gas sectors."
However, before telecom operators throw out the old playbook and completely overhaul their business models into the digital age, and define digital. "There is not a single digital way of doing business," says a spokesperson from Vodafone Qatar, "it's actually different for each industry. Rather than a goal or a 'business way', digital is a tool that companies need to understand and apply – like many others available. It is indeed a very powerful tool, and I like to define the digital transformation as the "application of digital technologies to radically improve performance and reach of an enterprise."
While there is certainly something to be said for integrating traditional approaches with new models, telecom operators need to continue to expand and develop cutting-edge strategies in order to remain competitive. In many cases, adopting a collaborative mentality can be advantageous to telecom operators looking for a competitive advantage. "Many operators have found it hard competing with much nimbler startups from Silicon Valley and the likes. As such, adopting a partnership approach with OTTs and content providers can heighten the chance of success," says Maltzahn.
Lakhani also supports partnerships as a way forward for telecom operators. "Pioneering innovation and new disruptors are emerging every day," he says. "Partnerships are vital. A collaborative spirit ensures increased innovation for operators and allows them to stay ahead of the game in terms of emerging technologies, as well as their competitors."
Whichever path is chosen, most industry experts agree that telecom operators must embrace change. Progress will require innovation, diversity of ideas, and rethinking of how operators will continue to do business. With a bit of restructuring, an eye towards collaboration, and a focus on quality of service, telecom operators can learn to thrive in the digital world they were so pivotal in creating.