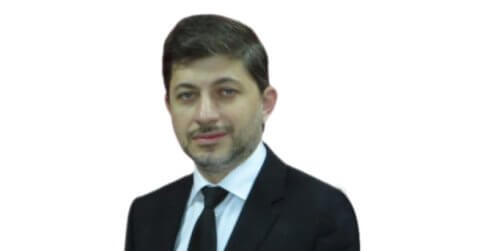 By Refat Al-Karmi, Senior Consultant, META at Juniper Networks
The world is experiencing a profound digital transformation, which is evident in every aspect of people's lives. Many businesses already had some kind of modernisation strategy in place or at least underway – but due to the COVID-19 pandemic, many more have accelerated their digital transformation plans, in an effort to accomplish in months what would typically take years.
Digital transformation is the operational and cultural change of an organisation via the integration of digital technologies that maximise the value of data and the insight that it can provide. By generating contextual intelligence from data, organisations can increase the speed of deployment of applications and services, simplify and enhance the customer experience, get faster access to more information and foster innovation and resilience.
This is where Artificial Intelligence (AI) comes into play. It makes no difference how much data a business collects if it cannot be converted into actionable insights. From personalised offerings in retail business and digital assistants or chatbots that enhance the customer experience, to supply chain optimisation, process automation and improved decision making, AI has enormous digital transformation power and limitless application options. Hence, the integration of AI within digital transformation strategies can lead to positive and profitable outcomes.
The Flawless Connectivity Challenge
While different businesses follow different paths to digital transformation, all of them, regardless of the industry, have one thing in common: networks are becoming more and more complex. The days of the traditional IT model, with applications and data hosted entirely in corporate data centres offering deep visibility and tight control, are long gone.
Today, businesses utilise microservices-based architectures to deploy applications and services in both public and private clouds. Some also include applications hosted in corporate data centres in the mix. The cloud fundamentally reshapes network traffic flows since application traffic is no longer confined to the enterprise. High volumes of critical traffic move through public internet connections, over which enterprises have little visibility and control. As a consequence, the fast, reliable and secure connectivity required for the digital age cannot be taken for granted.
Legacy networks, built to handle traditional enterprise applications and traffic flows, simply cannot manage the dynamic workloads and diverse, high-volume data flows that dominate the modern enterprise. Network architects, for instance, must figure out how to prioritize, shape and efficiently route traffic to deliver the right performance for the right application at the right time. They also need to protect data privacy and defend both enterprise and cloud infrastructure against a growing number of sophisticated threats, all while ensuring uninterrupted access to mission-critical applications. Thus, enterprises must eventually re-architect their networks to match the increased performance, agility and resilience expectations of a cloud-first world.
Eliminating Complexity with AI
Creating and maintaining a cutting-edge network certainly seems like a daunting task. Yet, there is an easy and cost-effective way to take the complexity out of the equation. Juniper Networks has revolutionised the networking space with the world's first AI-driven wired and wireless network solution. With unparalleled visibility into the user experience, the Juniper Mist AI Platform makes networking predictable, reliable and measurable. Time-consuming manual IT tasks are replaced with AI-driven proactive automation and self-healing capabilities, cutting networking operational costs and saving substantial time.
When paired with the Juniper AI-driven SD-WAN, businesses are able to develop a flexible, application-aware network fabric that satisfies the most demanding performance, resilience and security requirements. AI-driven SD-WAN is a fully software-based networking solution that elevates software-defined routing to new heights. It eliminates the inherent inefficiencies and cost constraints of legacy solutions by providing agile, secure and reliable WAN connectivity while using at least 30 percent less bandwidth.
Juniper's AI Networking Solutions Deliver Results
Juniper's industry-leading AI makes networks easier to operate. Starting with Mist AI, the platform uses a combination of AI, machine learning and data science techniques to optimize user experiences and simplify operations across the wireless access, wired access and SD-WAN domains. Data is ingested from a variety of sources, including Juniper Mist Access Points, switches, Session Smart Routers™ and firewalls for end-to-end insight. These devices collaborate with Mist AI to optimize user experiences from client to cloud, providing automated event correlation, root cause identification, Self-Driving Network operations, network assurance, proactive anomaly detection and more.
Services can scale up or down as necessary thanks to a microservices cloud architecture. Furthermore, the Juniper Mist AI platform is inherently resilient since the failure of one service does not impact others. The platform is also 100 percent programmable through open APIs, allowing for full automation and seamless integration with complementary products. It is worth noting that Mist AI saves operators and enterprises time and money by resolving problems faster and with fewer onsite visits. Together, these improvements lead to a network infrastructure that is more predictable, reliable and measurable.
With a focus on the user experience, AI-driven SD-WAN is an essential component of Juniper's AI-driven enterprise, forming a service-centric fabric that stretches from the edge to the data centre to the cloud and beyond. It provides unparalleled automation with continuous insights and self-driving actions, while security is assured at every point through a deny-by-default approach; the network is inherently zero trust. By integrating AI-driven SD-WAN into the Mist AI Cloud, Juniper unifies design, provisioning and configuration tasks from client to cloud and across all network domains.
AI-driven SD-WAN optimises the user experience, with guaranteed application performance and instant failover for all applications to assure the highest Service Level Experiences (SLEs). A tunnel-free architecture, in conjunction with intelligent service-based routing and AIOps, enables end-to-end visibility and granular control over individual data flow, allowing application-specific Service Level Agreements (SLAs) to be implemented with maximum efficiency. AI-driven SD-WAN runs on any commercial off-the-shelf or white box server platform, and it is compatible with all major public cloud providers such as AWS, Microsoft Azure and Google Cloud, providing remarkable flexibility and economics.
Raising the Bar for the Networks of Tomorrow
There is no denying that IT is at the heart of every company's digital transformation – a journey that begins with network modernization. Ultimately, though, the network needs to move out of the way. This means that businesses today must develop and operate networks so that they become transparent to end-users. What makes this step so crucial? Simply put, constantly dealing with network issues and spending a substantial amount of money to fix them inevitably causes businesses to lose focus. In an era where digital transformation needs to pick up the pace, the primary focus for IT teams should be the execution of innovative, creative projects and strategies that will drive their business forward. By leveraging the power of AI, Juniper Networks delivers a truly simplified experience for those who run networks and those who rely on them. The company's industry-leading AI capabilities are crushing the cost of running networks and opening up a new universe of possibilities for what an AI-driven network can achieve.
Any digital transformation is bound to fail unless it can analyse, predict and improve business operations using data and AI. Thinking differently is crucial; leaders must be willing to change and have a vision of how to transform their organisation to grow and thrive in a digital world. Building a resilient, always available and future-proof secure network is always the first step in executing even the most ambitious transformation strategy. Once this is in place, AI will be able to effortlessly support businesses in accelerating growth and innovation.