Trends in the ICT MENA Industry that were fueled by the pandemic are now flaming with potential. AI is expected to contribute over 14% to the UAE GDP by 2030. The advancements that were unthinkable only a decade ago are now up and running. This increases the playing field for tech-savvy ICT resellers, ICT distributors, and ICT Vendors.
The fourth industrial revolution has begun and the contribution of MENA is monumental to the acceleration of innovation in the field of sophisticated AI and Automation technology with the fastest growth in the UAE, followed by Saudi Arabia. From Sales Automation to the introduction of AR to shopping, UAE is one of the earliest adopters of these latest trends.
It's high time for businesses to focus their resources on redefining user experience and automation by improving cloud infrastructure, analytics capabilities and enhancing business models.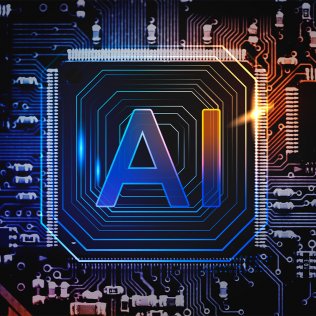 Here are the top 6 Trends leading the transformation of the ICT Industry:
Artificial Intelligence
AI is poised to reinvent the foundation of Information and Communications technology as advancements like Machine Learning, Deep Learning, and Natural Language Processing are significantly amplifying the performance of apps, communication, and digital content. It opens doors to new business models, completely driven by interfaces.
The UAE government has declared funds of $73 million under the "think AI" initiative. Since the benefits are immense, revenue is estimated to skyrocket. Spending on AI in MENA itself is predicted to reach $370 million. Abu Dhabi and Dubai are leading the Middle East to AI projects in Smart Cities. AI-driven business models facilitate engagement that has been formerly incomprehensible.
Sales Automation
The pandemic caused a global demand for Automation. In MENA, the Automation market is expected to register a CAGR of 6.8% between 2021-2026. Most e-commerce players are bringing in software to automate mundane tasks. The target is to focus on building valuable customer relationships and increase leads by streamlining workflow.
Mckinsey has predicted that by 2030, 45% of the existing workload in the Middle East will be automated. Sales automation provides an iterative process that identifies gaps and improves them. It will automate credit checking, invoicing, order-related service handling, configurations of technical solutions, negotiating, contracting, and so on.
Augmented Reality
Augmented Reality integrates digital modifications to reality in real-time. In UAE, it's penetrating the gaming industry, retail and commercial sector, and research and development industry. Spending in AR has increased substantially due to reduced prices and availability of the same in Mobile phones.
The utilisation is highest in the gaming and education sector. UAE's Augmented Reality market, combined with VR, is estimated to grow exponentially at a CAGR of 55% during 2017-2023. Some early adopters include the Dubai Electricity and Water Authority (DEWA), Bareburger, and Emirates Airlines who are using AR to reduce power consumption, in restaurant menus, and in redefining user experience respectively.
Internet of Things (IoT)
The UAE market is adopting IoT technologies swiftly. It's being implemented in various areas, including logistics, transportation, smart cities, and smart manufacturing. In 2021 itself, 15.8% of the total IoT spending was expected from the manufacturing industry and 9.9% in transportation in MENA.
The pandemic boosted the rise of IoT and it is bound to grow further as businesses have realised the potential of a resilient digital infrastructure that can safeguard their business from uncertain market conditions.
Cloud Computing
Cloud computing is contributing the most to changing trends with edge computing, by combining AI with cloud computing, hybrid cloud, and a multiple cloud approach. In July 2021, Oracle launched the first of two planned second-generation Cloud regions in the UAE. This translates to accelerated digital transformation across all UAE government entities, large enterprises, and SMEs.
Based on the deployment model, the hybrid cloud is expected to grow at a higher CAGR as compared to public and private ones. IBM launched two data centres in the UAE to offer cloud-managed service to the organisations that may accelerate their journey to hybrid cloud. IT resellers can take this data into account. This opens a lot of doors for IT vendors and IT distributors to tap into the market and provide Software, Infrastructure, or Platform as a service.
Large Data Analytics
Data Analytics has spread its roots in the IT channel very deeply. Raw data is analysed to form a conclusion which optimises the overall performance of companies. Data and analytics leaders in the UAE are actively leveraging these analytics as they are critical to the investments that accelerate their anticipation capabilities.
From dynamic stories to decision intelligence, disruptive trends are driving data analytics to be more automated and augmented. Another trend, 'X Analytics' as coined by Gartner, can analyse data ranging from text, audio, video to vibration, emotion, and other content. MENA is ready to implement these trends as the strategies like UAE Smart Data Strategy, KSA Strategy and Smart Dubai Strategy are already in place.
While most businesses were in a budget crunch, Carrefour operator Majid Al Futtaim Retail's online sales skyrocketed by 188% across all markets, contributing 3% of its total revenue in 2020. This is the result of agile orchestration of governed decision-making systems, driven by data analytics and real-time reporting – the core features of ICT Circle.
These trends provide a huge opportunity for ICT System Integrators, resellers, and distributors to leverage the benefits of a robust B2B platform such as ICT Circle to drive business value, upscale their work, and increase revenue.