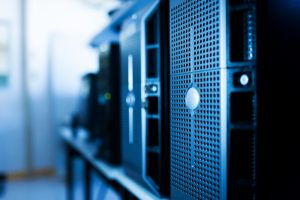 Veronica Martin caught up with Ryan Wedig, Co-Founder & Chief Executive Officer of Vasion, and Simon Hill, Managing Director, EMEA & APAC at Vasion to discuss GITEX 2022 and the company's plans for the region.
Can you tell our readers about some of the solutions and partnerships during GITEX this year?
The company has been around for about 20 years and since the last 10 we have been focused on eliminating the need for print servers. A lot of these system integrators will go in and they're helping organisations move either from distributed infrastructures to a private cloud, or they're moving from a private cloud to a public one, such as AWS or Azure. Those are the two transformation movements inside IT companies that we really can help a lot with. Traditionally, printing requires these print servers and you'll have to have a print server at every branch.
The infrastructure is still part of that old archaic architecture, so that's one of the main problems. The other one is that those printers are a security vector nightmare. Microsoft has a known problem called hashtag print nightmare, and that hashtag has been a big deal in the tech world because of the attack vector that the print servers become. By reducing the infrastructure and get rid of the print servers from an infrastructure perspective, we're also eliminating that attack vector.
We replace those print servers with what's called centrally managed direct IP printing. But we aren't a print server and don't hold print jobs. What we do is we have a client at the endpoint device that communicates with the admin, which either has a virtual appliance in somebody's private cloud or host it with either AWS or Azure. That's where our application sits. This means we can distribute printers just based on knowing where that IP address is.
We can distribute those printers based on your user and group, so we just simplify that printer distribution and management of the printers in a way that eliminates the need for all that infrastructure and we keep all the print jobs local. We just train the endpoint device to print directly to the printer as opposed to using a third-party intermediary.
Has your company ventured into any new markets/countries, and can you share your overall growth?
We are very strong across USA and Northern Europe and we are now looking to expand into the MENA region. As it's the first time we are attending GITEX, our objective is to see how we can do this expansion and get feedback of what's around. We are looking for resellers, partners and distribution in the region and we are trying to find what's the best route for us to go down here.
Can you tell our readers how your business model has driven key business outcomes for your customers – and what differentiates your company from your market rivals?

Our vision is to integrate together all the products our customers need and that's where we see ourselves going in the future. Perhaps next year we'll be looking at showing that technology off in more depth about how we integrate with our e-signature products.
A lot of people would put us in the competition of general and on-premise print management, but our mindset is just different to other print companies. In 2016, we made a decision to build in parallel with our existing code a cloud native solution that was built fully immutable, and with all the technologies, microservices, everything required to truly be cloud native.
There are things that we can do that technically our competitors just can't do. If they try to do it, it, it wouldn't work out well. The base technology of eliminating the print servers is at the core of what we do. But when you get rid of the print server, you have to explain how you do some really important things that the print server used to help do, like you have to be able to track and manage who printed what, when and where. You also have to be able to do secure release printing and demonstrate how can printing occur from mobile devices.
Technology is also really into scanning, so a lot of these printers, they're not just printers, but also scanners. One of the frustrations that the customers typically have around scanning technologies is that if you have, for example an Epson or an HP, every time you go to a new printer to do the scanning, you are going to have a new experience and it's not usually very good. What we do is creating a unified experience across all the manufacturers, so the scan technologies that we have are coming on really strong.