Wael Mustafa, Area Vice-President, Middle East, Turkey & Africa at Commvault, tells Anita Joseph, Editor, Reseller ME, about the company's growth in the last one year and the key cybersecurity trends driving the market today.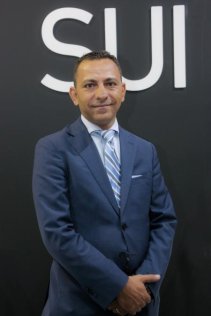 How has business been for Commvault in the last one year or more?

I think during the initial part of the pandemic, everyone was surprised, but eventually in no time, everyone started adapting to this and started looking at how they can digitally transform faster.  So, people started talking about cloud services more than ever before. They started talking about how they can protect their data because of the ransomware that accelerated during the pandemic. So, when I'm not in the office and I'm working remotely, I want to make sure my data is protected. The moment people started getting used to this trend, businesses started growing and there was increased demand from customers for moving to the cloud. So, there was a need from a customer perspective. So, last year, during the pandemic, we launched Metallic in our region, which is our cloud offering and we see a lot of customers moving to that, talking about it, because it makes their life much easier and making it effortless to manage their operations. So, I would say that from that perspective, it was a great year for us. Data protection has become critical and this is what we're helping our customers with and this was the main request from our customers during that period.
How about participation at GITEX-what has it been like this year?  
We've been participating in GITEX for a long time. After the caution of last year, this year the event is robust and vibrant. We're getting to see new technologies from all over the world and people from all over the region are enthusiastically participating. Customers are looking for more and more technology solutions as digital transformation accelerates. So yes, it's back to normal and more-it's a great year.
What are some of the main industry trends today, as far as cybersecurity is concerned?
Like I said before, more and more customers are trusting the cloud and they would like to move to the cloud. The adoption of Metallic in the region has exceeded expectations and customers are happy with it. Everyone is talking about ransomware because the cyberthreat awareness level is much higher now. Edge protection has also become important, how we can protect our mobiles and our laptops. And, of course, adding AI to business operations for greater speed and efficiency is also another key trend and what everyone is talking about.