Bob Layton, Chief Channel Officer, eSentire, spoke to Tahawultech in an exclusive interview about the key concepts of cybersecurity: AI, automation, XDR, MDR, prevention and investigation.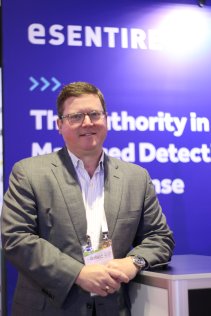 Is AI & Automation the way forward in security?
Absolutely. AI & Automation are indeed the way forward. Security is a data problem and if you believe it is, like we do, then you need a platform to make sense of all that data. Ours is called Atlas and it is an XDR platform that makes MDR3 – Response, Remediation and Results – possible and sorts through all the data. Patented machine learning eliminates noise, enables real-time detection and response, and automatically blocks known and unknown threats. So yes, AI & Automation are needed to keep pace with the cybersecurity threats today.
XDR or MDR-where should enterprises invest in, today?
There's so many different definitions doing the rounds. So basically, XDR is a multi-telemetry platform and MDR is something that's been around for a while. Managed Detection has been around for 20 years; response is the hard part. And in order to have a really rich 'R' which is the response, you have to have the multi-telemetry, which is XDR.
What's the best approach-prevention or investigation?
Both are necessary because it is impossible to protect yourself from everything that happens. However, you must have a really strong preventive mechanism in place and then if something goes wrong you must be able to investigate it-whether you have compliance needs, or cyber insurance risk needs, you really have to take care of both of these aspects.
What are your plans for the region this year?
We're very excited about the Middle East region-all of the countries here. We're looking at investments in bringing our platform into the region into both cloud and on-prem locations. We're absolutely committed to the region in every way.