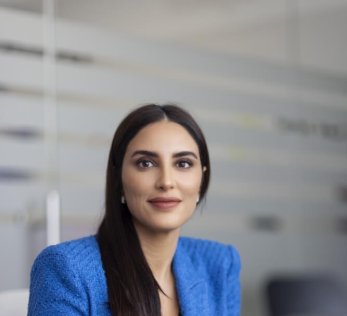 Loubna Imenchal, Head of Enterprise Business at Logitech AMECA, speaks to Anita Joseph at GITEX, about the importance of video collaboration solutions in the future of hybrid work.
How important are video collaboration solutions for innovation in the modern workplace?
It's actually the pillar-that's how important it is. We can't talk about hybrid work if we don't have the solutions for it. Video collaboration is key and the solution, something that makes people feel included and part of the online space. Without a proper technology backup, the challenges of working from home can be very serious. Today, people want the freedom to work from anywhere and this will not be possible without video collaboration technology.
Tell us about the industry verticals that Logitech is focused on.
At Logitech we would like to speak the language of the end user and so we're focused on the specific needs of each sector. For instance, a teacher in the education sector will have a different need from a doctor in the healthcare industry. That's why our focus today is to accord priority to each segment as we focus on education, healthcare and government.
Can you tell us about the solutions you provide for the healthcare and education sectors, in particular.
Let me start with the education sector. This sector needs meeting solutions that facilitate inclusive, easy and more productive interactions between the teacher and the student. Having students to focus online can be very challenging and difficult. Basically, students look at the whiteboard without seeing the teacher. Our product Scribe, has a built-in AI delivers a transparency effect, allowing participants to see "through" the presenter for an unobstructed view of the whiteboard. For the health sector, the requirements are slightly different. The products have to be strong and accessible all the time with high levels of security. So, our solutions facilitate better access to care, enhance patient experiences, and improve outcomes. Our products are unique to each segment that we focus on.
What makes Logitech unique?
Logitech always puts the customer first. We've been studying generations and their needs and preferences. Our products are the result of extensive research, are accessible to everyone, easy to use, flexible, and cost-effective.
What's the future of hybrid work?
Hybrid work is here to stay and what we can do is to provide solutions that help facilitate this seamlessly and effectively.