March is the month celebrating women and their achievements. On this occasion, we spotlight some of the leading lights in cybersecurity.
Areej Essa, Senior Associate, Infrastructure Specialist, Kyndryl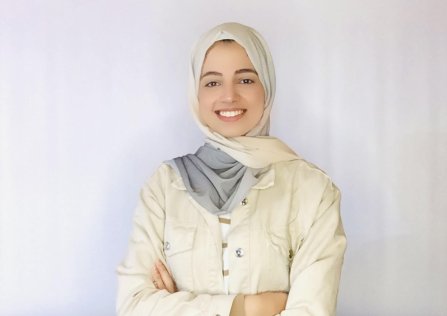 I work as a senior associate specialising in infrastructure, where I work with customers on a daily basis to advise them on their most secure journey to the Cloud. This means that I have to understand their needs and advise them on the most secure, cost-effective, and reliable solutions.
Part of my job is also to implement their cloud solutions in their space to support their business. Since the infrastructure we build runs the applications, security is one of the most important aspects to consider in my day-to-day work. I study the security considerations from the perspective of the infrastructure, applications, network, and access management of the environment and ensure the solution addresses each of them.
I believe that security is a very fast and wild field that combines many technologies. When you work in security, you always have to be prepared for unexpected situations. I do enjoy that state of readiness that one must constantly be in and being a step ahead of increasingly uncertain times.
The first thing that comes to mind is this quote: "we may have all come on different ships, but we are in the same boat now". When I face challenges at work, I turn to my team, who support me in solving the problems without hesitation, and I'm grateful to be working with them.
 Alaina Huysamen, Marketing Manager for Africa, Kaspersky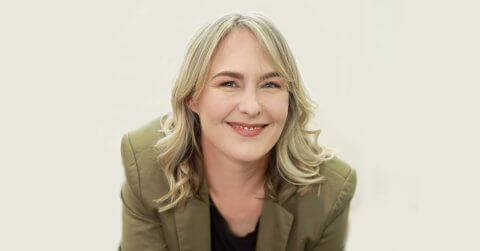 I work closely with our channel partners and sales team to create a more sustainable model for marketing and customer engagement. This means reinventing and tailoring systems and processes to create a more efficient and dynamic team.
"I'm driven by the fact that this is a people-oriented job and provides me with ample opportunities for self-education. Discovering a whole new world of cybersecurity and cybercrime and planning focused marketing strategies for the betterment and protection of our customers keeps me motivated.
I think my job represents an opportunity to make a difference, and this motivates me every day. I firmly believe that my team and I can help break gender bias through the work we do. For example, our campaigns, activations, webinars and training programs are designed to raise awareness about having female leaders in the cybersecurity industry, and educate female students on the possibility of having a career in cybersecurity.
Kaspersky has put words into action when it comes to building an inclusive and diverse workplace. Treating difference of opinion, perspective and skills as a strength is one of the many things that has worked for me. "
Charline Fahed, Field Marketing Manager, META, SentinelOne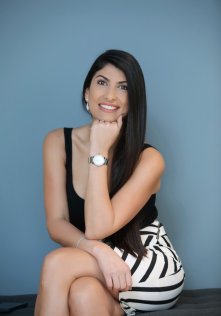 As the Senior Marketing Manager for Middle East, Africa and Turkey, I oversee multiple responsibilities to drive sales and brand awareness. This includes organising field events, managing marketing plans, and generating leads to meet pipeline targets. I also work closely with the sales team to identify target markets and use executive contacts to support sales with client meetings via direct engagement and marketing activities. Other responsibilities include developing brand awareness activities through local media, analyst and consultant relationships, working with channel partners and distributors on all marketing initiatives and execution, and engaging with tele-sales to ensure proper dialogues and support promotional preparations with the BDR team. Finally, I push my colleagues to play their roles as part of a united team to ensure that we all work together to achieve our goals.
 "I've always had a strong interest in staying up to date with the latest technologies and security threats. I believe that security is a crucial aspect of any technology-related field, as without proper security measures in place, all other technological advancements are at risk. This belief has driven me to work in the security field, where I am constantly challenged to stay ahead of ever-evolving threats, while having the opportunity to work with cutting-edge technology. Being a part of this dynamic industry, where every day brings new challenges, is truly exhilarating and fulfilling.
To solve marketing challenges effectively, I follow a structured approach: defining the problem, researching and gathering information, developing a detailed plan, collaborating with colleagues in other departments, such as product development or sales and channel, iterating and testing, and staying adaptable. This approach enables me to make informed decisions, use data and feedback to adjust my strategies, and stay open to new opportunities in a constantly evolving marketing landscape. By following this approach, I can effectively address marketing challenges and drive business success."
Danielle Jablanski, OT Cybersecurity Strategist, Nozomi Networks
As an OT cybersecurity strategist at Nozomi Networks, I am responsible for researching global cybersecurity topics and promoting operational technology (OT) and industrial control systems (ICS) cybersecurity awareness throughout the industry. I also represent Nozomi Networks at the OTCC, ISAGCA, ISAC communities and more government relations.
While securing critical infrastructure inspires me, the consistent problem-solving, community-building and teamwork motivate me in this industry – because technology is everchanging. What's built, innovated, scrapped, and connected continues to evolve at a pace that once seemed impossible. Despite this pace, there are still many problems to solve. Processes and people are still the most important factors. While there is no perfect answer, and no solution fixes everything, there is excitement in finding alternatives, and new answers.
 I'm lucky to have found many champions in this industry, both men and women alike. Throughout my career, I've dealt with negative biases regarding gender, age, and seniority. Instead of fixating on them, however, I nourish the professional relationships I have with mentors I respect, and whose respect I have earned intellectually from the start.
You should never have to prove to anyone that you belong at the table you are already sitting at. Don't waste time getting the work done – you're there to do a job you are qualified to do, and no one can take that away from you.
Julie Davila, VP of Global Field CTO Operations, Sophos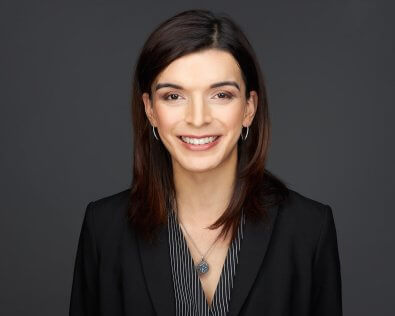 My work primarily focuses on building a team that serves as a force multiplier to our cybersecurity vision with concentrated attention to enterprise needs within specific focus areas (like the public sector). Within Sophos, I lead the global field CTO team, a highly-experienced group of executive-level ambassadors,  who are also accomplished researchers, innovators, entrepreneurs, and spokespeople who possess and demonstrate expertise in their domains. For my role, I am the "field CTO for the public sector," so I focus on most of my work on government and education.
There are different types of challenges. They are typically either challenges regarding insufficient knowledge or constraints. In both cases, the options are to reduce the impact of the challenge, remove the challenge altogether, or work through the challenge. Regardless of the preferred option, it's always important to me to ensure a fast feedback loop regarding the approach I decide to take. These feedback loops tell me whether or not I should address the challenge differently based on observable facts. My common approach to this system is by formulating a hypothesis: "Given what I know to be true, I will attempt Y-approach," where the approach is developed independently or with a team. Then, an equally important part of that hypothesis is defining indicators of success and failure. What does it look like for Y-approach to have succeeded? What are the failure indicators? The idea is to make it easy to try the next hypothesis without falling victim to sunk costs or other traps. This approach allows me to address challenges in my work effectively.
Lina Ramadan, Field Marketing Manager, Infoblox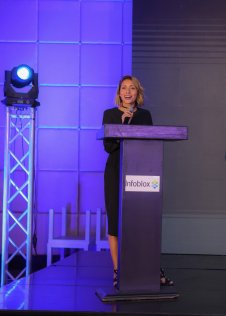 As Field Marketing Manager at Infoblox, my focus is on the Middle East, Africa, Turkey, and Pakistan regions. I am responsible for overseeing all marketing efforts that extend beyond digital channels, including social media, educational programs, and networking experiences. Additionally, I am particularly passionate about account-based marketing and enjoy working on content creation. Overall, my role involves managing diverse marketing activities and ensuring they align with the company's goals and objectives.
One of the primary things that excites and motivates me about my job is my team. I enjoy human interactions and find it incredibly fulfilling to work with others towards a common goal. Additionally, I firmly believe that cybersecurity is everyone's responsibility and that all investments, including human resources and funds, coupled with awareness, are critical for the greater good of humanity. As the saying goes, "safety-first." Being able to contribute to such an important cause and work alongside talented and passionate colleagues is what motivates me every day.
I do love me a good challenge! I usually tend to calm myself down in order to think with a clear head, then break down the challenge and seek advice from colleagues and mentors. I explore solutions and take calculated risks while remaining adaptable and open to change. It is very important to surround yourself with good, smart people, because ultimately, working as a team in order to tackle challenges is key to success.
Nathalie Rivat, VP, System Engineering, Fortinet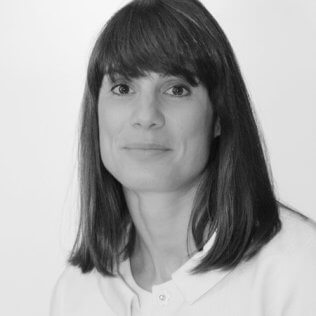 I lead a team of Consultant Systems Engineers (CSEs). This has been a fantastic role as I'm at the crossroads of sales, pre-sales, product management, engineering and training teams and am exposed to different areas of the business. My team helps shape the development of product lines based on customer feedback. CSEs play a key role in product evolution as they work with engineering, reporting what customers and prospects require and how our products can best meet those needs. Building a flexible team that can onboard any technology and product line is not easy. I'm proud of all the contributions my team makes to such a large part of Fortinet's business.
It's fascinating to see the early days of new product lines and be responsible to onboard teams in a sales territory, identifying where to sell and how to sell. It is even more exciting to have this role in a company that has kept the agility it demonstrated in its early days, continuing to accelerate its innovations in various product areas.
Being a woman in cybersecurity in a technical role is breaking the stereotype. I never accepted to let stereotypes decide what my life should look like and what I should do for a living. I hope that my own career path helps inspire other women to pursue a senior management position in cybersecurity and not be intimidated to take the first step, whether they are just starting their careers or have been in the workforce for years.
NICHOLA BANERJEE, Regional Marketing Manager – META & CEE, Barracuda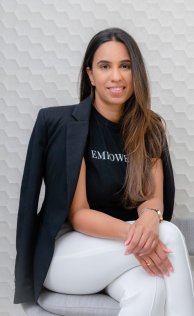 As a marketer, my role involves developing plans and strategies that are closely aligned with the overall goals of the company. To achieve this, I work closely with the channel, sales, and pre-sales teams to ensure that our marketing initiatives are effective and impactful. One of my key responsibilities is developing, implementing, and executing marketing activities that make the best use of our budget. Additionally, I liaise with our distributors and partners to ensure that our campaigns are executed effectively and efficiently.
I find the security industry to be an incredibly exciting and constantly evolving field which is what enticed me to be a part of it. The fast pace and ever-changing nature of the industry provide a sense of challenge and excitement that keeps me constantly engaged in my work.
While marketing for the technology industry can be challenging, I find that seeing the impact of my work not only on the growth and success of my organisations, but in the ability for end customers to embrace digital transformation, incredibly rewarding. Watching my organisation grow through the implementation of successful marketing strategies gives me a great sense of accomplishment and satisfaction.
Marketing for a technology company means constantly evolving to staying ahead of the curve and keep up with the latest trends. The technology industry is one that demands individuals to have a passion for learning and a desire to adapt to change. With technology advancing at a rapid pace, I find the skills required in marketing are also shifting. Therefore, I remain open to learning new things and constantly upskilling.
Wasna Bengassem, Regional Marketing Director, Trend Micro MEA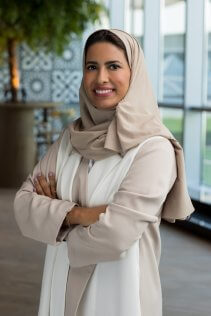 As the Regional Marketing Director for Trend Micro Middle East & Africa, I am responsible for elevating the company's brand and mission to make the world safer for exchanging digital information by engaging customers, partners, media, and other stakeholders.
I was drawn to the field of cybersecurity because it combines my passion for technology with the opportunity to make a real impact in protecting our communities and organizations from cyber threats. It's an ever-evolving field that requires constant learning and adaptation, which keeps me motivated and engaged.
Being part of a global company like Trend Micro that is at the forefront of cybersecurity innovation, and working alongside a talented team, has only reinforced my passion for the industry. I am proud to be a part of this dynamic and vital field and to contribute to making the world a safer place.
To overcome challenges in my role, I prioritise staying ahead of the curve, collaborating and leveraging data and insights to develop effective solutions, and remaining flexible and adaptable to pivot strategies as needed.